Intelligent Glass Offer Custom Switchable Smart Glass Solutions
Custom Switchable Smart Glass for privacy, projection and bespoke applications
As a manufacturer of industry leading Switchable Smart Glass solutions, we are often asked for a wide variety of custom and bespoke solutions for an ever-increasing list of applications. Intelligent Glass is uniquely positioned to be able to offer customers an extensive range of custom Switchable Smart Glass solutions, from privacy glass to custom retail product displays or trade show displays. Through the partnership with sister company Pro Display, we offer a product – or even a number of products – that can work together to create the perfect solution that fulfils your vision.
Over the years, Intelligent Glass have manufactured and supplied custom Switchable Smart Glass solutions to some of the world's biggest brands that draw on the full range of the Pro Display Group's technologies, integrating (often specialist) screen technology, interactivity, projection systems and even sound solutions together to create that ideal solution. In this post, we will look at some of the innovative custom Switchable Smart Glass solutions Intelligent Glass can offer, as well as some examples of past projects that demonstrate the incredible versatility of the Pro Display Group's custom Switchable Smart Glass product range.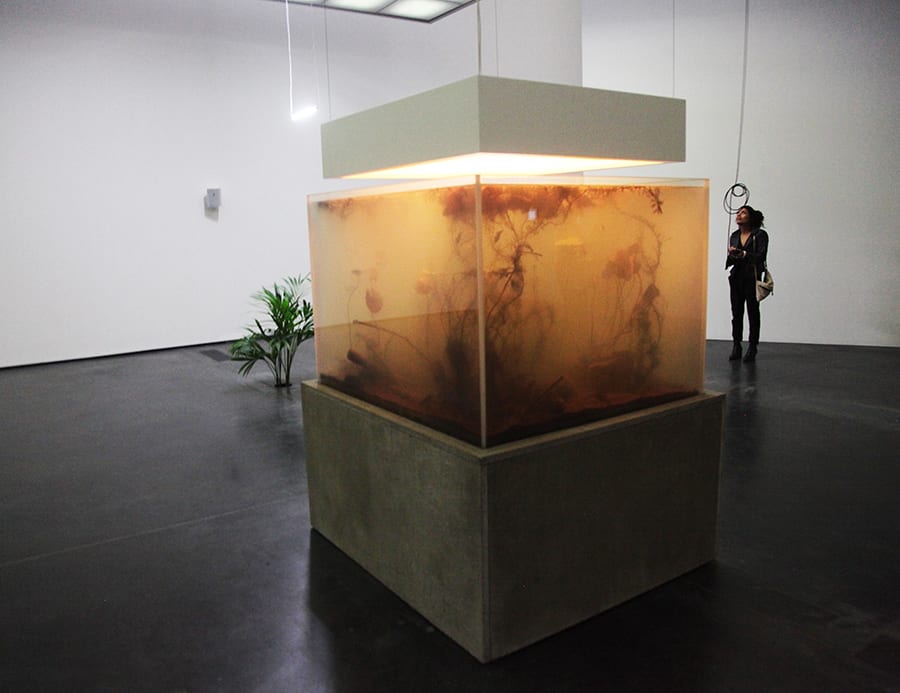 Due to the visual effect that Switchable Smart Glass delivers, many, if not most projects involving this technology are custom by nature. Often used integratively for privacy applications, Smart Glass has found its way into an incredible range of places. However, traditionally, Smart Glass has been most popular in offices, boardrooms and in the home, all of which require a privacy solution to fit their exacting needs. Due to the development of Self-Adhesive Switchable Film, we can even offer custom retrofit solutions, which can be applied to the customer's existing glass, including curved glass. But by using different glass types, Intelligent Glass can offer all sorts of amazing custom solutions, such as Coloured Switchable Smart Glass or even Curved Switchable Glass, which is a full glass solution curved to the customer's requirements rather than a retrofit product, making it potentially safer as well as offering other glass benefits if the customer needs them.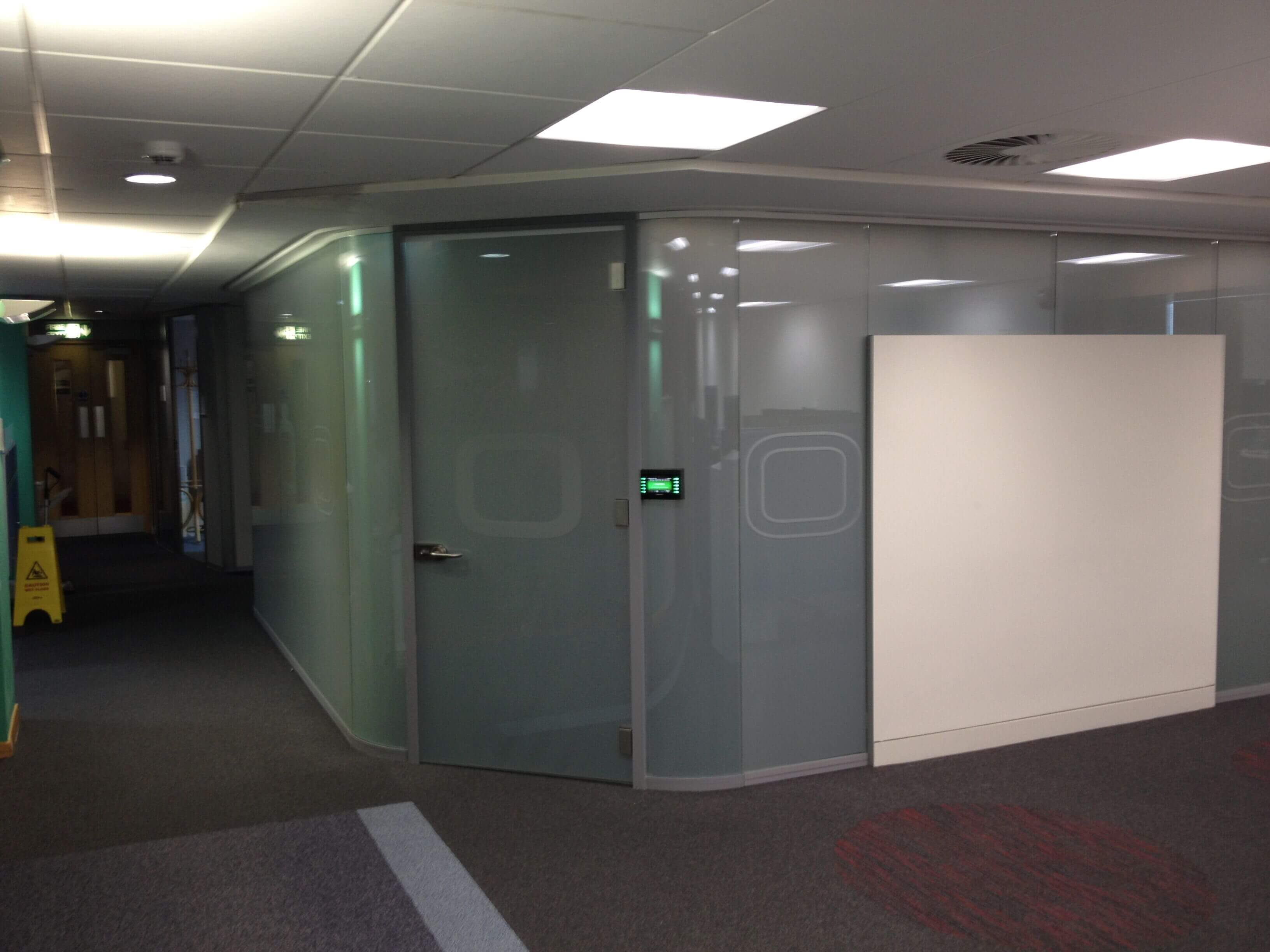 Should the customer require further glass customisation for full glass Switchable Smart products such as low iron or low-e, Intelligent Glass can produce this to specific requirements in the form of solutions such as Switchable Glass DGU Smart Windows. Most glass products can often even be granted additional functionality using different glass options such as Fire Rated or Sound Insulating glass.
Thanks to the Pro Display Group's world class manufacturing facilities, functionality such as projection and/or touch screen capability can be added to the product, making Switchable Smart Glass one of the Pro Display Group's most versatile technologies. This shows rather clearly when considering the sheer range of applications it has been specified for, ranging from a casino roulette wheel to Aquariums in Art Galleries.
Even the custom projection applications of Switchable Smart Glass are breath-taking. Custom
Switchable Projection Screens
, such as the one used by
Ruskin School of Art
features a rear projection system specifically built for them. This allows them to have a beautiful window display that attracts attention when the building is closed, but also allows them to show their students hard at work when open, offering something to look at at all times.
Utilising Pro Display's projection expertise, Intelligent Glass have even achieved the seemingly impossible in producing custom made
front projection
Switchable Glass screens such as the one in the video below for a corporate office project in Sweden.
One of the best things about Switchable Smart Glass these days is its compatibility with Smart Home and Smart Office environments. Its versatile activation capability allows it to be activated using a wide range of methods, including battery operated push buttons, wireless remote control that can be used from up to 25m away, via a wall switch that integrates as any light switch would and even through voice command using a virtual assistant such as Alexa. This opens up custom solution options that may not have even been considered, allowing Switchable Smart Glass to be used in many different ways.
For example, positioning a control panel at a hospital nurse's station for a patient's room with Switchable Smart Glass privacy windows allows for a centralised privacy application that can be switched in an emergency from one location. Alternatively, in a specialist application such as a museum or an event, a specific voice command can be programmed to active the glass for a more engaging and interactive exhibit that can wow guests.
Ultimately, as a manufacturer, most solutions Intelligent Glass supply are custom to some degree. Be it size, glass features or even activation, there is a Switchable Smart Glass product option or feature that can fulfil your privacy needs. With the Pro Display Group's wide range of technologies, custom products can be produced that allow for so many different applications, not just privacy; although many solutions combine the privacy aspect of Switchable Smart Glass with other features such as interactivity or projection, giving rise to incredible custom solutions that are perfect for the customer's requirements.
---
Interested?
Intelligent Glass offers a wide range of switchable smart glass solutions with options including toughened glass, laminated panels, smart glass windows and the retrofit self-adhesive switchable film.
If you would like further information, a pricing quote, or to discuss ideas for using our switchable smart glass and smart film products, please please get in touch using the form below, or call us on +44 (0)1226 351 759.