Product Focus: Switchable Glass Floors
Intelligent Glass has been supplying Smart Glass and Film for over 15 years, working on ambitious and innovative projects across the world. We have worked with some of the worlds leading brands including Harrods, McLaren and Rolls Royce on a range of large scale and bespoke, specialist projects. Our experience has allowed us to manufacture and distribute a range of innovative solutions on a regular basis, installing switchable film in the pool on a super yacht and even creating switchable glass aquariums for an art installation.
Here we focus on one specialist smart glass product from our range: Switchable Glass Floors, answering frequently asked questions on the technology and showing some of our favourite examples of previous projects.
What are Switchable Glass Floors?
Switchable Glass Floors are areas of glass flooring that can be switched between opaque and clear visual states. Smart Glass Flooring can come in many different shapes and sizes and is usually designed and manufactured to the exact requirements of the customer. Integrating Smart Glass into the flooring of your design is a unique way to allow light into areas that previously would have been void of natural light whilst still maintaining privacy or even as a 'hide and reveal' feature in a museum or visitor attraction.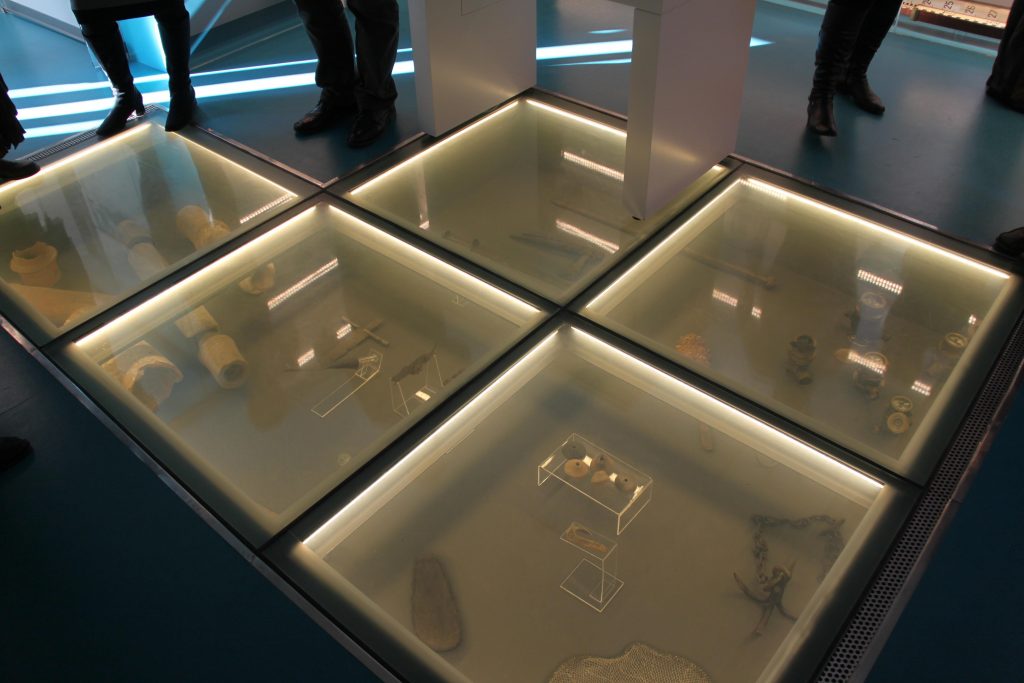 Are Smart Glass Floors safe?
Yes! When working on this kind of project we work closely with the customer and with the contractor to ensure that the Switchable Glass meets all safety requirements and building regulations to ensure that the finished product adheres to structural standards for the application. There are lots of factors that must be taken into account when installing Smart Glass as flooring including the thickness of the glass, the support for the glass, slip resistance etc. If you're unsure of what specification you need to meet these safety standards, advice can be given to you from any structural engineer before the spec is passed onto us for the production.
What are the benefits of Switchable Glass flooring?
For residential applications, Smart Glass Flooring could open areas of the home that are unable to have windows to large amounts of natural light, helping spaces to appear larger and more welcoming. Previous projects have seen us supply Switchable Glass Floor Panels in the atrium of the house, flooding light into the basement area which would have previously been void of daylight. The switchable nature of the glass gives you privacy on demand, allowing you to leave the glass frosted when the floor is in use but switch to clear when occupying the space below to allow optimum light transmittance into the room.



We've also seen our Self-Adhesive Switchable Film integrated into a glass staircase in a barn conversion project. Due to limited space, their project involved lots of savvy space-saving techniques with each element of the interior, in this case the bathroom in the property is situated underneath the staircase. By using our Switchable Film in the design, natural light can reach the bathroom which without it would have appeared more cramped, dark and dingy, without compromising on the privacy of the room. The customer also cleverly installed a large skylight above the staircase to further brighten the properties interior, but also so that whilst using the bath, located under the stairs, they could enjoy the option to gaze up at the nights sky.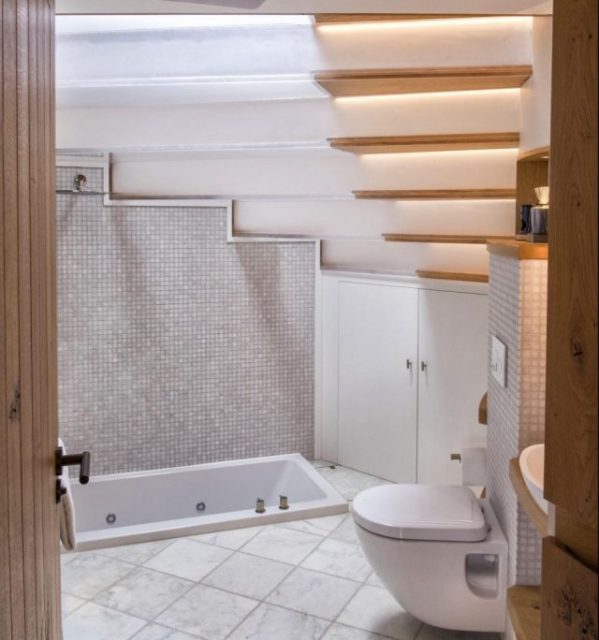 In commercial applications, the most common application of Smart Glass Flooring is for visitor attractions. Our technology allows users to have the floor frosted for the majority of time with the ability to switch to clear at the touch of a button, creating the maximum impact for unveiling whats kept below the glass. The possibilities of using this technology are endless, allowing historical museums to create more realistic experiences with artefacts and archaeological exhibits, without compromising the security of their exhibits.



Our Smart Glass Floors can also utilise areas that are usually 'off limits' to visitors for instance in progress exhibitions or museum archives. Our switchable technologies can turn any exhibit into an experience, with instant privacy to heighten the anticipation in presentations and adding another dimension to your display. Other applications of Switchable Glass Floors include walkways, lift / elevator floors and balconies/basements.
---
Interested?
At Intelligent Glass we love working with customers to produce new and innovative projects using Switchable Glass and Film, if you have a project in mind or want to find out more about our range of Smart Glass technologies, please get in touch using the form below or call us on +44 (0)1226 351 759.