Smart design: Latest Innovations
Glass has been with us for nearly 6,000 years. But when it comes to design, there's no other material that evokes such a futuristic feel. And when glass is combined with the latest cutting-edge technology to enhance homes, workplaces, hotels, and other leisure spaces, you can feel as if you've stepped into the future.
Here we look at some of the latest innovations in smart glass design that are going to be wowing you in 2021 and beyond. 
Smart glass walls in hotel rooms
With the meteoric rise in popularity of Airbnb and other private lettings sites, hotels need to up their game to stay relevant. One key way hotels can do this is by offering a degree of luxury and a premium hotel experience that private lettings simply can't compete with.
A range of boutique and chain hotels around the world are embracing switchable smart glass technology to create more futuristic hotel designs and to deliver a distinctive hotel experience. One particularly dramatic way we're seeing this is hotels using switchable smart glass walls inside their rooms, often for internal rooms like bathrooms. 


Switchable smart glass is frosted when inactive, but when an electric current is applied the glass turns transparent – allowing glass walls to provide open views or transparency at the touch of a button. 
When transparent, smart glass walls allow an inner room to feel part of the larger room, adding to impressions of size and letting natural light reach all areas of the room. It also allows for unique experiences like being able to stand in the shower and watch the TV in the main room through the wall. Of course, smart glass bathroom walls can be made completely opaque at the touch of a button when privacy is needed, allowing visitors an enhanced sense of control over their room.
Hotel room projection screens
With global lockdowns coming to an end, the hotel industry is expecting a boom in travel. Another way hotels are seeking to impress their customers and create superior in-room experiences is by using smart glass as a projection screen. 
Smart glass can be combined with a discrete projection system to turn glass into unique viewing surfaces. Take the example of the smart glass bathroom walls from above. After finishing a shower, a guest can lie on their bed, turn the facing bathroom wall opaque at the touch of a button, then project a film, a sporting event or any other TV channel on to it to create a large screen and a memorable viewing experience.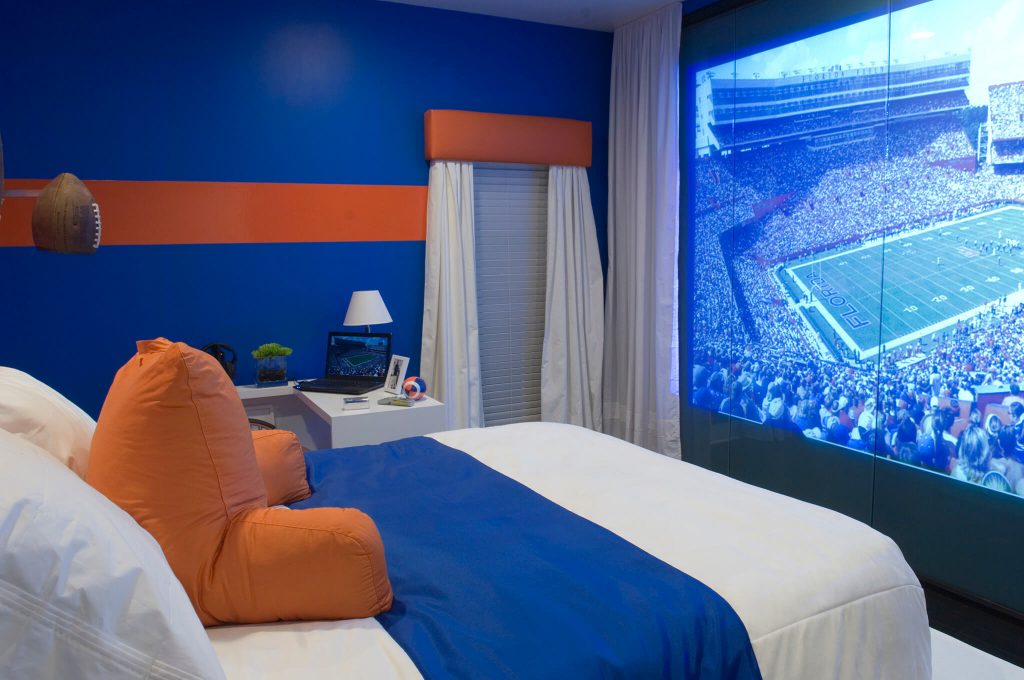 Innovations in glass durability are making glass an increasingly flexible material in building design that can now be used in more imaginative ways. 
Architects are taking advantage of bespoke glass design to incorporate glass into floors and ceilings to bring more natural light into even the darkest corners of houses, offices, and other commercial buildings. The low-energy row houses designed by Metaform Architects are a perfect example of how glass floors can flood a house with light, whilst the glass-bottomed pool on the top floor of the Jellyfish House in Marbella may be the most spectacular use of glass in a house we've seen to date. And it's something you can recreate in your own home with switchable smart glass floors.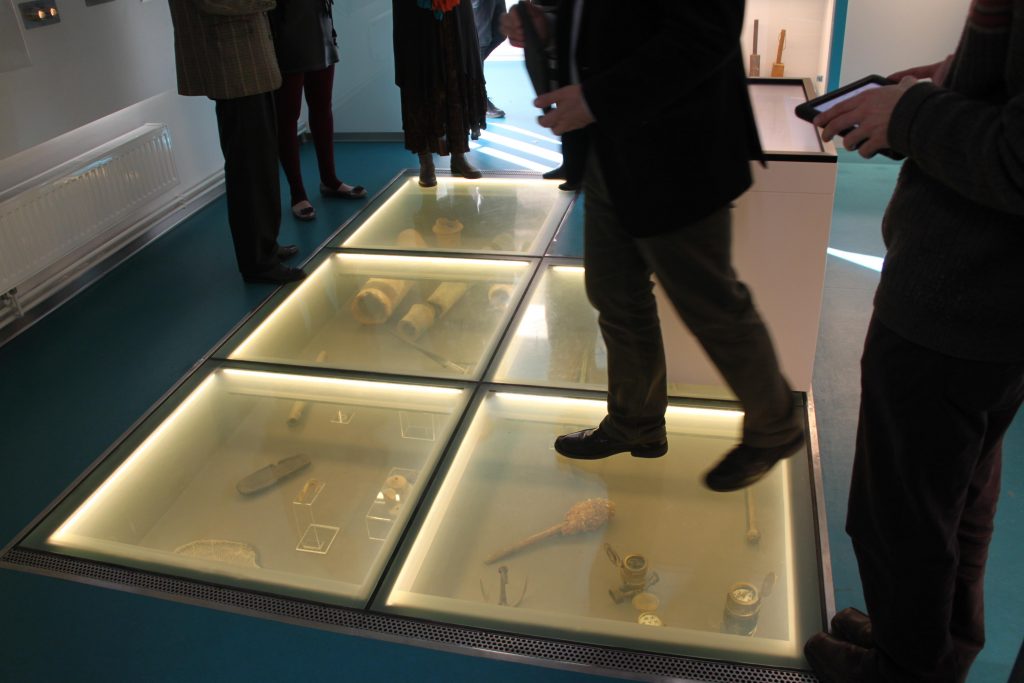 Glass ceilings and floors are also now being put to impressive use in yachts to bring in more light than ever below the deck and into every space within the interior of yachts. And speaking of yachts…
In times past, windows in yachts were typically smaller in size and a less expressive design feature due to the obvious safety concerns. But as glass has become a more durable building material, it is being used to spectacular effect in the latest luxury yachts to create some truly futuristic yacht designs.
Expansive areas of floor-to-ceiling glass are increasingly featured in yachts, including curved windows and glass walls, which allows for stunning panoramic views of the surrounding sea that yachts can offer. Some of the most impressive incorporate windows that span from above to below the waterline, to create awe-inspiring views on top of and underneath the waves at the same time.
By applying self-adhesive switchable smart films to expansive glass windows and walls, the glass can also be turned opaque when heading into port to alleviate any privacy concerns. To see the future of glass design in yachts at its most impressive, take a look at the concept yacht Thor Explore.
---
Find out more about smart glass from Intelligent Glass
If you're inspired to incorporate the latest smart glass technology into your business place, home, or even your luxury yacht, please get in touch with one of our experts. We're more than happy to provide advice, more information on the technology discussed here, and to explain our range of innovative smart glass products.