Big Demand for Big Smart Glass
As demand for our Switchable Smart Glass increases, so do the applications and projects it has been used in. As with any relatively new technology, proponents are often eager to find ways to push it to its limits with demands that challenge conventional usage. One such demand that Intelligent Glass often came across relates to size; specifically, customers have been increasingly asking for larger and larger Smart Glass solutions for their projects.
This demand encouraged Intelligent Glass to explore new manufacturing techniques that can accommodate larger sizes of Switchable Glass, developing a process that allows them to produce Switchable Smart Glass panels in sizes up to a whopping 1800 x 4000mm, meaning it can be used in even more creative and grandiose visions than before. This is a particularly important point in today's world, as glass is increasingly used in modern architecture, large scale privacy solutions are an ever-growing issue – the larger the space, the less practical and helpful blinds and curtains can be. Switchable Smart Glass counters this issue by offering a simple privacy solution that operates on an 'On-Off' switch with full edge to edge privacy coverage, preventing people from seeing in through gaps between panels. Edge to edge coverage allows these singular panels to work together, creating even larger privacy solutions.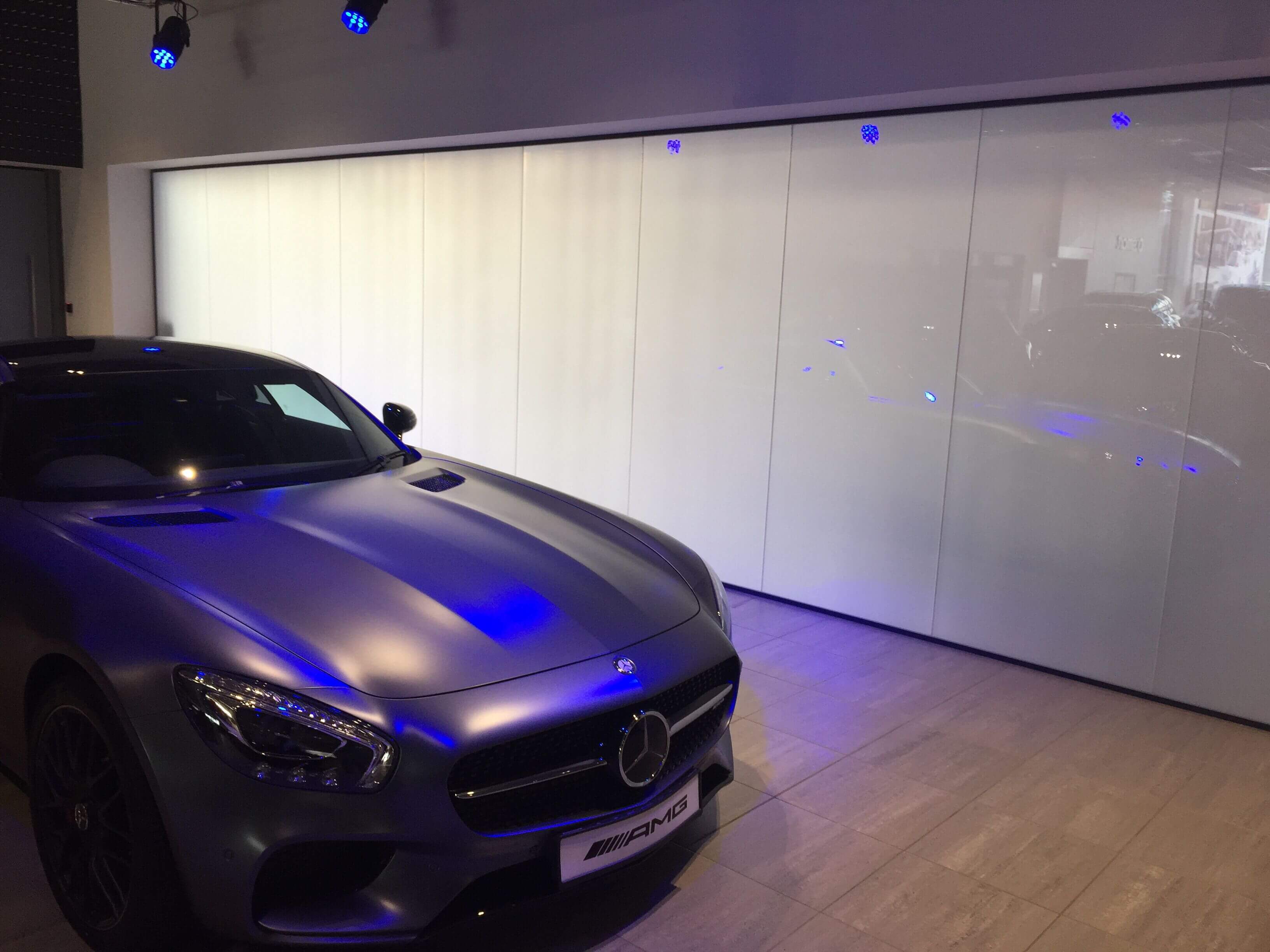 With these new increased sizes, Intelligent Glass are able to offer a wide range of glass based Switchable technology products with renewed purpose. This range is made up from a comprehensive variety of glass products, which offers a Switchable Glass product for many applications and allows Intelligent Glass to recommend appropriate products to customers based on their requirements. For example, in applications that require a large-scale dividing partition, Intelligent Glass would now be able to recommend Toughened Switchable Smart Glass in the larger size, potentially reducing the need for additional panels. This product features a PDLC layer expertly coated directly onto the surface of toughened glass, allowing the partition to be transformed into a large format projection screen as well as a privacy solution, making it ideal for large meeting rooms, boardrooms or offices.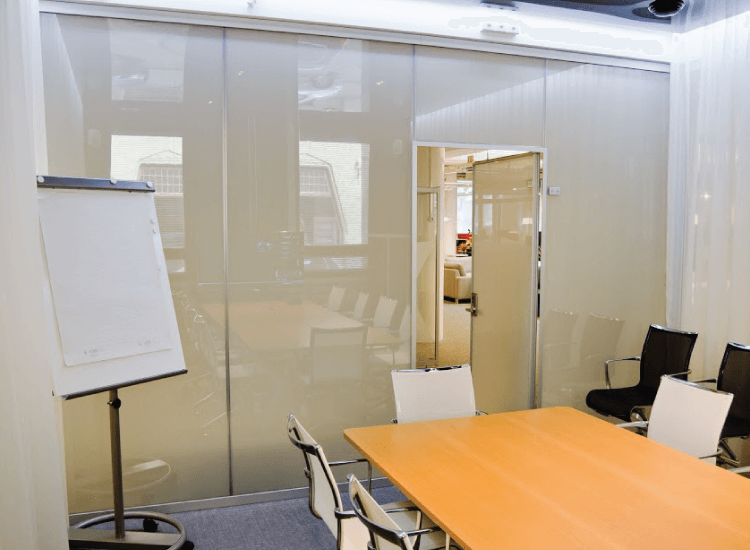 Switchable Laminate Glass can also be manufactured up to this size, allowing for even more amazing uses of this technology. A great example that demonstrates this versatility is the use of Laminate Smart Glass in wet room environments, opening up whole worlds of creativity with the use of this innovative privacy solution in spaces such as bathrooms or showers. This product, encases the PDLC layer inside 2 pieces of toughened glass, offering one of the most robust Smart Glass products on the market. Since the PDLC layer is fully encased inside the glass, it is afforded full protection in demanding applications that see a high level of footfall, which may be more useful the larger the surface area of the solution.  In these new sizes, Switchable Laminate Glass allows for incredibly robust large scale solutions for applications that many privacy solutions cannot accommodate.

Intelligent Glass can even offer Smart Glass Double Glazed Units in large format sizes, providing enormous DGUs with in-built privacy that can be used very effectively in a variety of glass building applications, as well as external windows and glass walls. What makes this so incredible is how Smart Glass DGUs offer occupants all the benefits of a DGU as well as the benefits of Switchable Smart Glass, fully encasing the PDLC layer inside the unit and providing ultimate protection of the product's active component. This is also particularly useful for glass architecture, allowing designers to get the most out of their vision without having to compromise on style or the insulation that DGUs offer.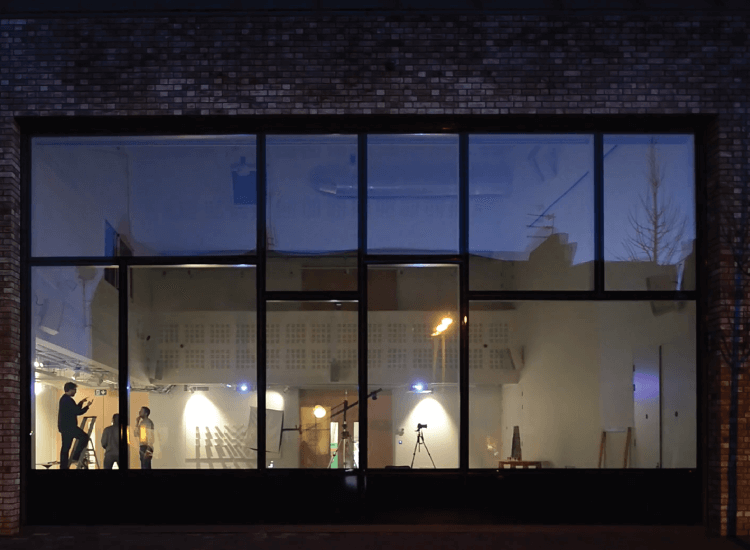 ---
Interested?
Intelligent Glass offers a wide range of Switchable Smart Glass solutions with options including Toughened Glass, Laminated Panels, Smart Glass Windows and the retrofit Self-Adhesive Switchable Film.
If you would like further information, a pricing quote, or to discuss ideas for using our Switchable Smart Glass and Smart Film products, please get in touch using the form below, or call us on +44 (0)1226 351 759.