Switchable Glass in the Automotive Industry
In 2021 its clear that the automotive industry is firmly setting its sights on the future of motor transportation, from UK government announcing that the sale of new petrol and diesel vehicles will be banned from 2030, to Tesla's push to be the first to put commercially available cars on the road that are completely autonomous. With this in mind, it seems only right that we look to the future for how we market, advertise and sell the vehicles themselves.
Over the last decade, we have been fortunate enough to work with some of the biggest names in the automotive industry, supplying our switchable technologies to wow their customers and compliment their luxurious brands. Despite being around for decades, Switchable Glass still provides a futuristic feel to any application as it's still widely unknown to the consumer, here we show you some of the most impressive ways it can be used within the industry.
Product Launches
We've been fortunate enough to help bring visions from both Rolls Royce and Jaguar Land Rover to life when it came to launching new products. These launches are the first impression that not only your guests but the media and the public will have on your newest vehicle, so you have to make it count.
We worked on a formal product launch with Jaguar Land Rover for their F-Type sports car in the UK, with the event welcoming familiar faces including Jose Mourino, Gary Lineker and Anthony Joshua. Whilst guests arrived and mingled, the car was hidden behind a wall of Switchable Glass in a huge purpose-built display case. When the time came the smart glass doubled as a HD Rear Projection Screen showcasing a film shot by world renowned director Tom Hooper before switching to transparent to reveal the vehicle in all its glory.
Rolls Royce employed a different launch technique, instead using our Switchable Film to takeover one of the most exclusive advertising spaces in the world. Our retrofit
Switchable Film
was applied to the windows of Harrods London to launch the new Rolls Royce Dawn Drophead Coupe to the public. A tension building countdown was projected onto the screen every 3 minutes, catching the attention of the huge crowds passing by the windows, turning from frosted to clear to reveal the Rolls Royce Dawn behind the glass. Due to the ease of application that comes with our Switchable Film the install was able to take place out of hours, avoiding any impact on daytime trading and with little disruption to its interior surroundings.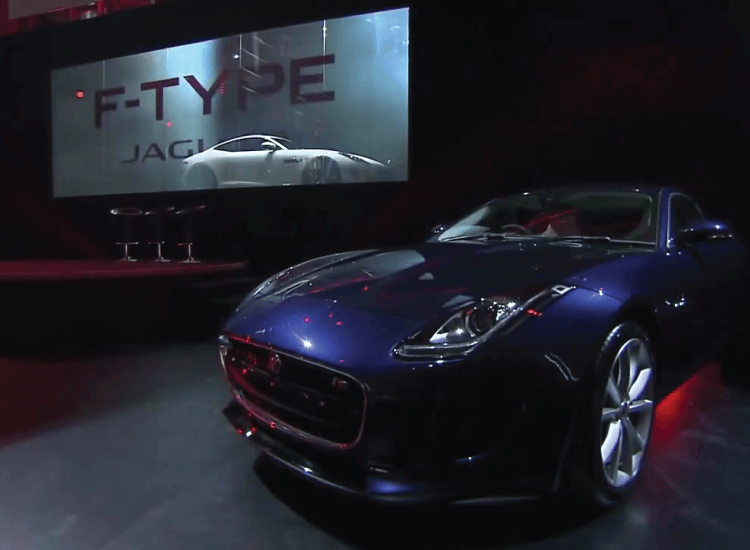 Car Showrooms
When you think of the stereotypical car showroom, you picture a sleek, minimalistic and expensive looking space. Whilst these spaces are already easy on the eye they all tend to be very similar, lacking clear individuality from one brand to the next. Integrating Switchable Glass into your showroom is a versatile solution that instantly adds value to the experience of your customer and sets you apart from the competition. By positioning a vehicle behind a smart glass wall, you have the option to display it in all its glory or isolate it from the rest of the showroom. In the browsing period, customers might want to view the car without the prying eyes of salesmen, making the experience feel less pressured. Not only does the Switchable Glass give them instant privacy, but also allows them to focus without being distracted by other (potentially cheaper) cars!
 New car reveals have also become extremely popular in recent years and using Switchable Glass to do so is a clear step up from the often-clunky removal of a fabric cover. Revealing your customers gleaming new motor by switching the glass from frosted to clear adds an air of luxury to the exchange, building more excitement before the handover and reassuring them of the quality of product they are receiving. This application went down a treat with Mercedes Benz, who opted to use our
Laminate Switchable Glass
to create this experience for their customers.
Car Windows
Our retrofit Switchable Film is the perfect tool for upgrading existing interiors with little disruption and maximum impact, and can even be fitted to car interiors. Obviously, there are some limitations due to rules and regulations, but for those who have the luxury to be driven from A to B integrating smart glass windows into the back of the car are an extravagant treat.
We've also seen our Switchable Film used in emergency vehicles; an application focused solely on the comfort of the patient in need. Our switchable technology gives paramedics the choice to have a clear field of vision out of the ambulance with the option for instant privacy when necessary. Requiring the help of an ambulance is usually a traumatic experience which limited natural light in a small space won't help. By switching the window to clear to allow some of the outside in, the space becomes more welcoming and in turn puts those in need at ease. Some cases may need total privacy or it might be requested by the individual, our Switchable Film provides this without blocking out natural light to create a space that feels more normal and familiar.
Switchable Glass and Film could also be the future of recreational vehicles, fitting in perfectly within spaces that are designed to be versatile and multipurpose. We know RV's are limited for space, which often means sacrificing windows to create more room for storage or to create necessary private areas within the vehicle. Using privacy methods like blinds or curtains would make these spaces appear much smaller and cramped, not to mention the means necessary to keep them clean, whereas Switchable Glass offers minimalist privacy solution that can be maintained in the same way as normal windows.
---
 Interested?
If you're interested in using Switchable Glass or Film in your next project get in touch via the form below or call us on +44(0)1226 361 306.