Get the look – 5 of the World's Most Futuristic Homes
The future is here. Technology is redefining everything around us, and interior design is no different. Across the world, imaginative homeowners and architects are producing futuristic homes that perfectly balance aesthetics with functionality, relying on innovative technologies (like Smart Glass) to future-proof these residential properties. Let's take a look at 5 of the world's most futuristic homes so you can see how these technologies work and maybe take some inspiration into your own home design.
1. Number 23, West London
Intelligent Glass's Toughened Switchable Smart Glass technology helped bring MATT Architecture's designs to life in this multi-award-winning home. We couldn't possibly kick this list off with any property other than Number 23, a futuristic family home with our technology at the forefront.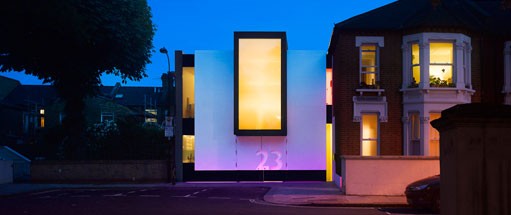 The theme is largely playful, reflective of the tenants' young family. Large windows or skylights light up every room in the house, including the full-size basement. The 'floating box' at the front makes use of our Switchable Smart Glass, allowing the homeowner to switch from having clear views to complete privacy behind frosted glass at the switch of a button. When the evening sets in, the large installation—now in opaque 'mode'—casts a warm glow onto the street.
As the architects themselves put it, "Daylight fills every room in this house… using a combination of roof lights, electronically 'switchable' glazing, sun pipes with bespoke 'trumpet bell' mouldings and more than 40sqm of triple glazing."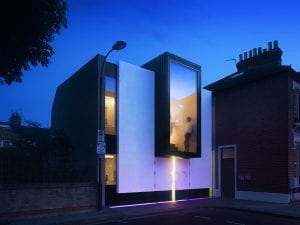 2. Number 23, West London
Described as 'one of the most outstanding new houses in Britain in a decade', Outhouse was completed in 2015 and sits proudly on the wooded hillside by the Forest of Dean. Sprawling over 5,000 sq. feet, it boasts sumptuous views of the idyllic British countryside, bolstered by large, floor-to-ceiling windows flanking a central courtyard.


Three mostly demolished buildings that previously occupied the site were the main points of inspiration for its designers, now forming the bones of Outhouse. Christ Loyn, of Loyn & Co. (the minds behind Outhouse), said: "[It] is a home designed to enrich the lives of its users, to settle and mature within its surrounding landscape.".
The house does this from inside out, as larger than life windows blur the distinction between indoors and outdoors.

3. Greenways, Kingston upon Thames
Winner of the 2017 RIBA Manser Award, the UK's most prestigious architectural prize for one-off house design, the design team behind Greenways or House in Coombe Park used smart technology to execute its striking glass-panelled front.


The interior exudes the same brutalist architectural note as the exterior, with subtle styling choices that are an ode to futurism. The stunning property was recently sold for the eye-watering price of £5,950,000.
4. Stairway House, Tokyo
Looking further east for inspiration, we love the Stairway House, situated in the quiet neighbourhood of Shinjuku, north-east of central Tokyo. The design studio behind it, Nendo, designed the striking three-storey home for a multigenerational family spanning—you guessed it—three generations.


The most striking feature of the property, a larger than life faux staircase, spills out of its glass facade.  The design studio describes their quest to integrate daylight, ventilation, and the outdoors into the interior as one that challenged architectural boundaries—this is evident with the 3-storey-tall glass front.
Properties like Stairway House represent exciting possibilities for Smart Glass technology. For example, Switchable Smart Glass would enable the homeowners to make their street-facing façade completely private with just one click of a button.
5. 520 West 28th, New York City
Late architect Zaha Hadid's futuristic apartment complex sits above the High Line, Manhattan's winding, elevated park. Graceful curves inspired by nature form the building's striking hand-crafted metal façade, a dramatic interruption to the conventional, angular structures that surround it.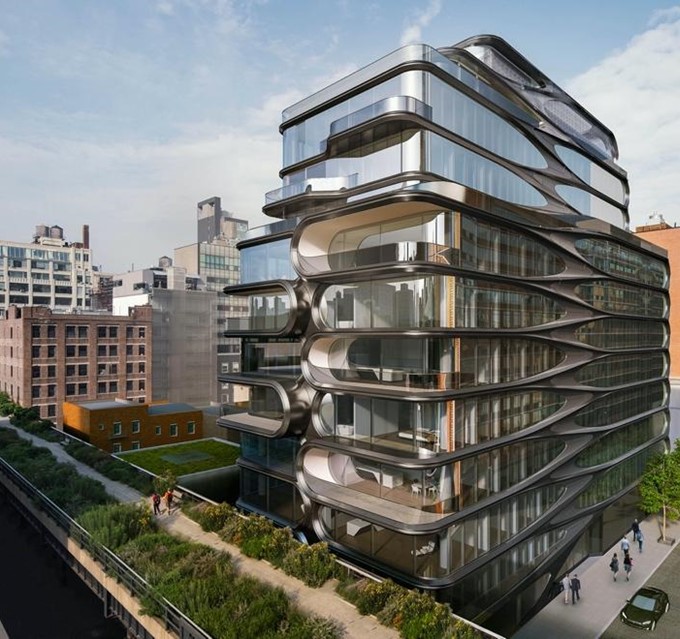 Absolutely everything in this apartment complex is top of the line. The most expensive unit sells for up to a whopping $50 million and is equipped with smart home gadgets and Smart Glass panelling.
The bathrooms boast marble floors, rain showerheads, and six-foot-long baths. They're enclosed in Smart Glass panelling to create a sense of openness and largess, but they can instantly offer the privacy of frosted glass in a matter of seconds.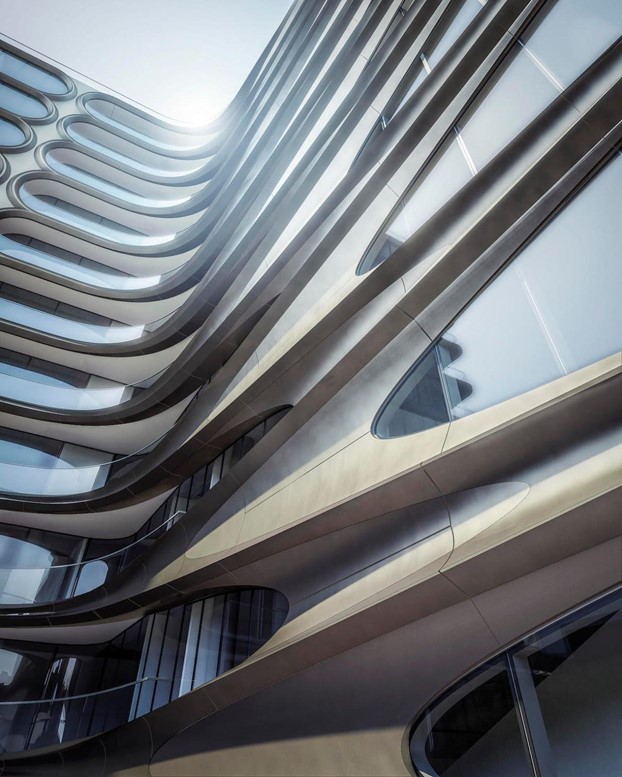 ---
Make your dream home a reality
Of course, you might not be able to design a home as stunning as the ones featured in this list—but you can still future-proof your residential space with our range of Switchable Smart Glass products. To find out more, get in touch today.