Christmas at Intelligent Glass
Its nearly that time of year again, celebrating with loved ones and looking forward to the new year. This year to celebrate, we're looking back on some of our favourite festive installations as well as providing some interior inspiration for your home in the new year. Whilst Switchable Glass is fast becoming the next big thing for residential improvements, its potential for use with projection makes it the perfect addition to any shop front for these long winter nights. The range of uses for switchable technology are only limited by your imagination and this festive round up only further champions its versatility.
Anil Arjandas, London
Nothing says Christmas more than an eye-catching window display and Anil Arjandas showed the perfect example of how it should be done. Being a luxury jeweller, window displays offer a prime opportunity for advertising and enticing in traffic by showcasing the goods on offer. To make the most of their lucrative location in Mayfair, they opted to install Switchable Film on the main window to create an out of hours advertising space to make the most of the dark winter nights.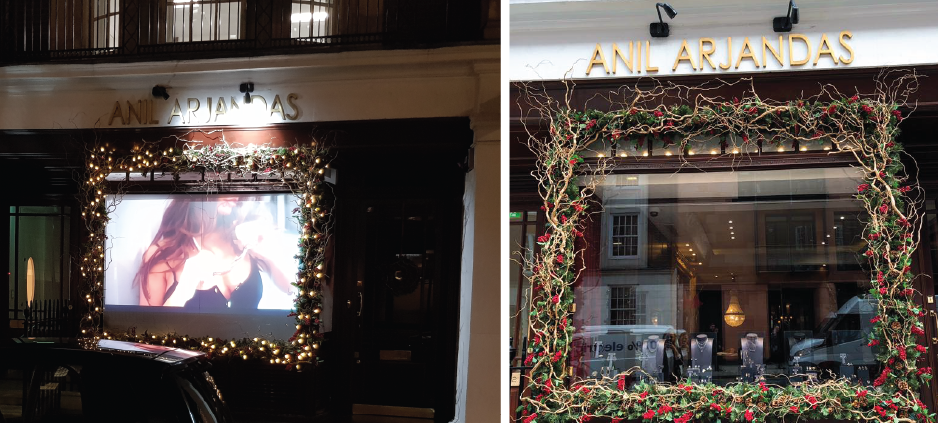 As well as acting as a 4K/HD rear projection screen when the film is turned off, the opaque nature of it's off state also acts as a theft deterrent by obscuring the view into the store. Our Self-adhesive Switchable Film is quick and easy to apply with little disruption to your surroundings, making it the perfect display solution for any business looking to capitalise on the cold, dark winter nights.
DC Thompson, London
Taking more of a performative approach in comparison to Anil Arjandas, DC Thompson used our switchable film to create a display space that could be utilised throughout the year with no physical change needed to be made to the windows themselves. Applied across 4 levels of the offices to the traditional window framework, the façade could be used as normal during the day with the film switched to clear, then turning it off to its translucent appearance to start the show after dark.
Powered by projection DC Thompson were able to easily switch up the display just by changing the content, saving money and time with this innovative display solution. Showcasing a different display on Halloween, Bonfire Night and over Christmas featuring favourites from Beano, Dandy and more, the company could raise their business profile in a more creative way that can be appreciated by kids and adults alike.
Switchable Entrances
Decorating the outside of your home has become almost as important as the inside with some families going all out with lights, scenes and wreaths to get into the holiday spirit. For us nothing says a grand entrance like Switchable Glass, with the stunning 'Collard Towers' home offering a stunning example of how smart glass can be used. This glorious family home was designed from the ground up, with plans to incorporate two huge Switchable Double Glazed Units in their atrium favoured since the start.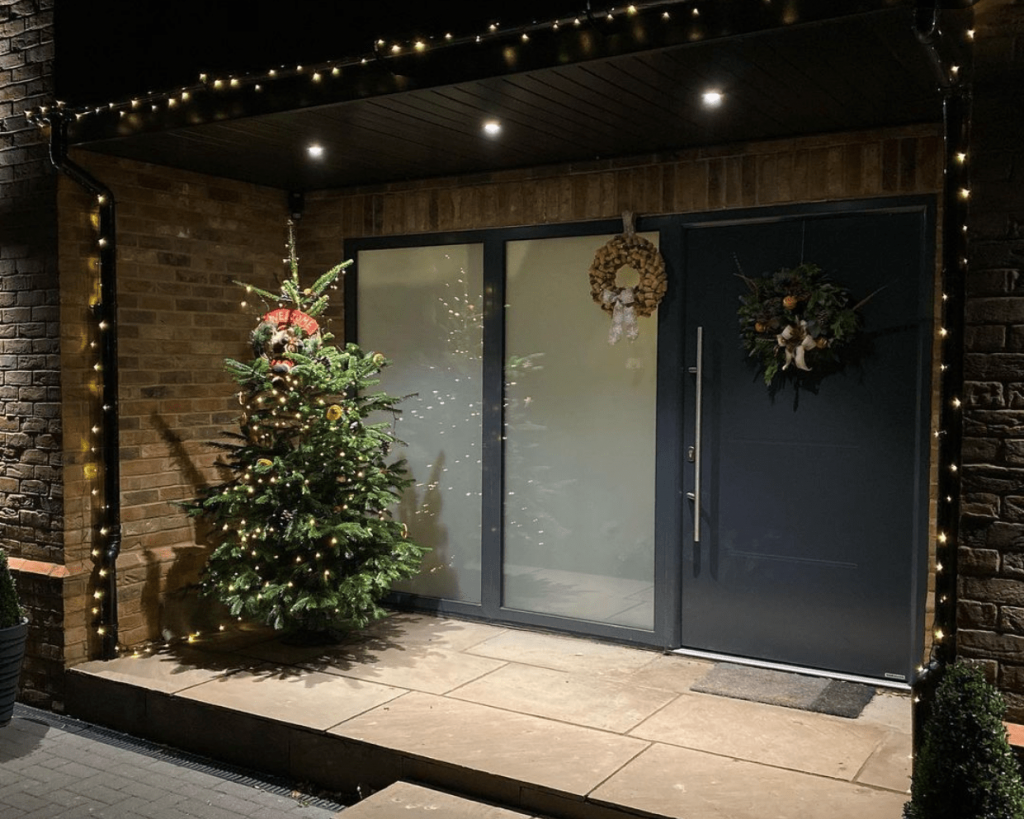 This home is fantastically filled with light and with the help of cleverly positioned skylights and oversized switch glass panels, the atrium makes for a truly magical entrance. Both on and off these double glazed panels let in a huge amount of natural light whilst maintaining the option for privacy. The thermal insulation properties of our smart double glazing offer energy efficiency as well as reducing solar heat gain and glare, making your home a more comfortable place to live no matter what season.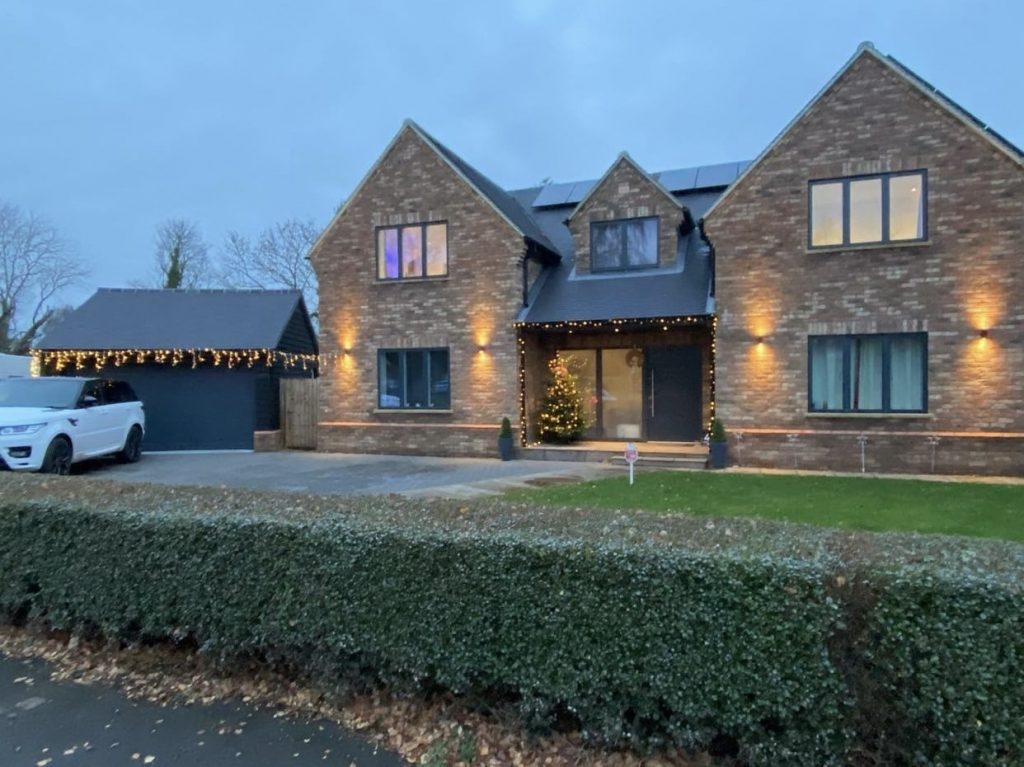 For a more understated switchable entrance solution, our Switchable Vision Panels can be custom made to your requirements with no need for mains power connections. These clever panels are completely self-contained within the door itself, operated by a replaceable battery pack and powered by the touch of a button that turns the glass clear when pressed for discreet visibility to the other side of the door.
Switchable Doors
One to watch out for next year are our smart glass doors, a great way to make rooms appear larger with little disruption. Whilst glass doors are already quite popular in residential settings, they lack the privacy that can be achieved with switch glass technology. Not only do switchable doors give you the option to easily change the state of the glass by remote, switch and even by voice activation, they can even be manufactured in the popular Crittall style to add a trendy yet practical feature to your home.
---
Interested?
If you'd like more information about our switchable glass and smart film products or would like to discuss a potential project for the new year, get in touch via the form below or call us on +44(0)1226 361 306.