Switchable Film used in Luxury Motorhome
From luxury department stores to superyachts, industries across the market are finding uses for switchable glass in their projects. Switchable technology offers privacy on-demand with the added benefit of a minimalist and refined appearance. There are many different kinds of switchable glass solutions from smart glass bi-folds for the home to huge suspended switchable glass projection screens for churches and museums, the thing they all have in common is versatility. None more so than our Switchable Smart Film.
Switchable Film is at the heart of our smart glass product range but is designed specifically to retrofit to existing glass or plexiglass surfaces. Manufactured with a self-adhesive layer our smart film can be easily installed, creating a privacy solution with little to no disruption to your surroundings. This made it the perfect product for James Alpe, the North West's leading vehicle conversions specialist who were looking to create a fleet of luxury, modern motorhomes.


James Alpe wanted to create a motorhome that didn't compromise on comfort to offer the ultimate experience on a motorhome holiday. The base of the motorhome was a Mercedes Sprinter van, a solution that offered a smooth automatic drive and little noise in the living area of the vehicle. When it comes to designing a motorhome saving space is key, meaning almost every feature has to be multifunctional or cleverly stored in order to avoid the space feeling cramped and maintain the luxury essence of the space.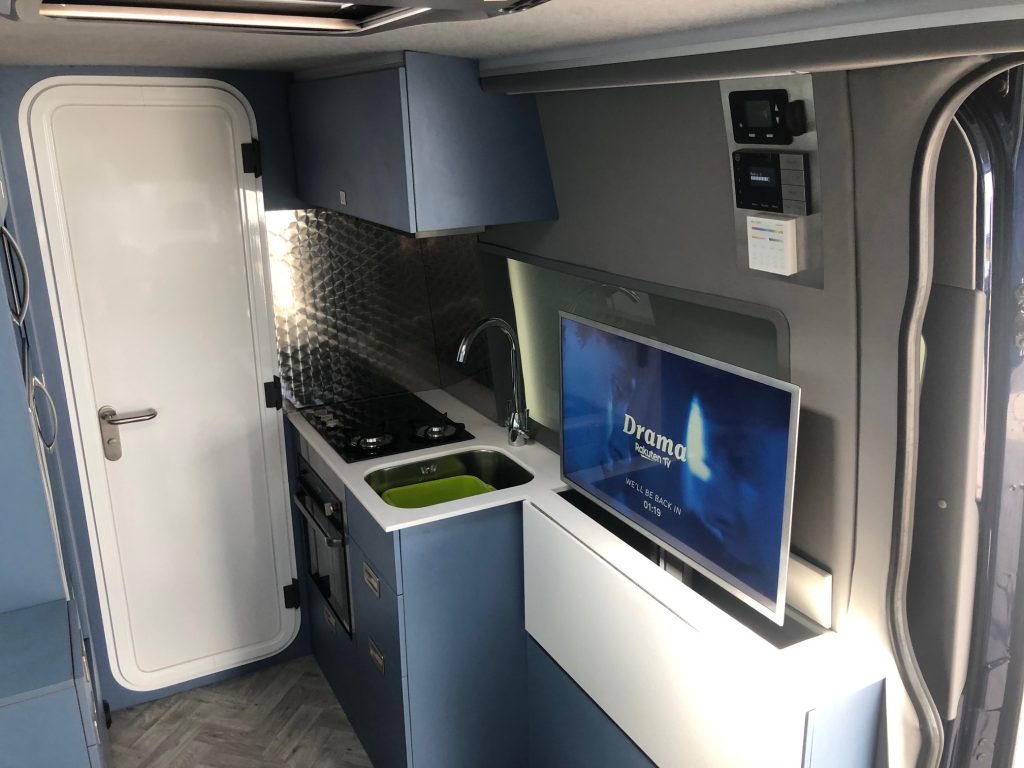 As well as some of the trusty, classic motorhome features like combined wet room/toilet space, Alpe Motorhomes prides themselves on offering luxury features that are less common, including a full-size electronically operated double bed, a clever hideaway 32" 4K TV and Smart Glass windows. With space at a premium inside any motorhome, it's clear James Alpe considered all eventualities when creating their luxury two-person adventurer, with our Switchable Film necessary to create a more multifunctional space.
By upgrading the existing windows using our smart film, the need for separate bedrooms and living areas is no more. Switchable Film removes the need for curtains/blinds that can appear clunky and encroach on space that can be used to your advantage, offering instant privacy when necessary, using a remote, switch, or even voice automation. By achieving privacy through switchable technology, you still benefit from natural lighting that's let through the glass when turned off, with no need for artificial lights that use up charge or power.


Despite Switchable Film being a retrofit product, the wiring can be easily integrated and hidden to create a seamless, tidy installation. As well as its many aesthetic benefits our self-adhesive film can also reduce solar heat gain by up to 30%, ideal for maintaining a comfortable environment no matter where your adventure takes you.  In its off state, our smart film also eliminates glare without plunging the space into darkness, offering an accommodating environment for any road trip.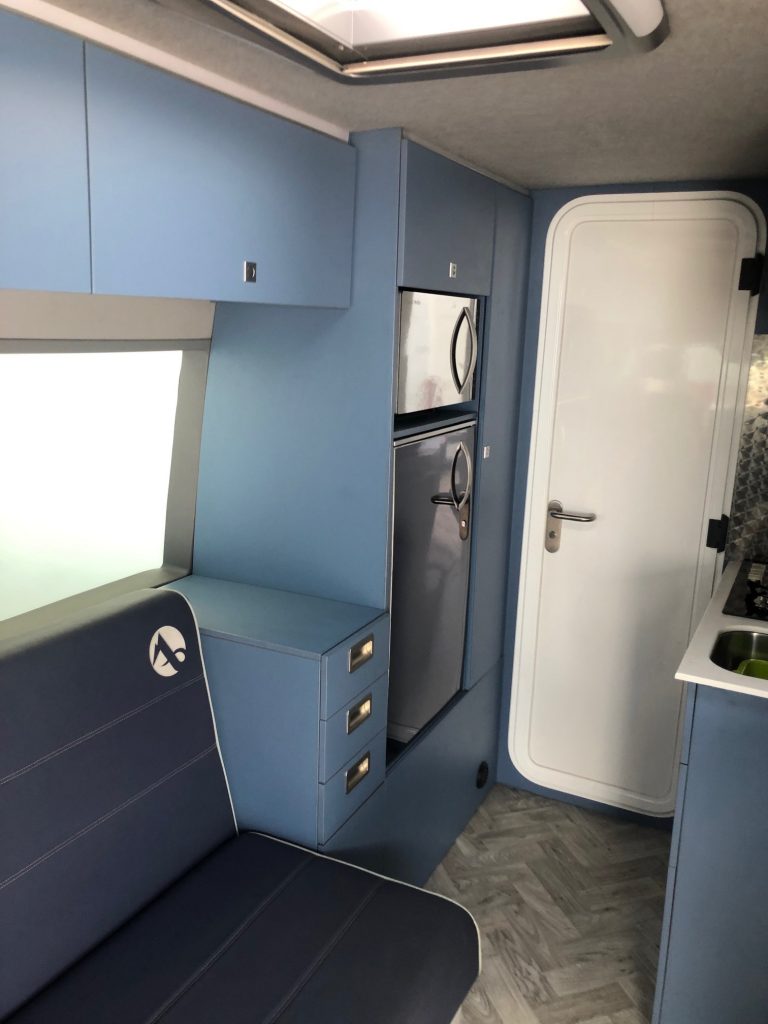 In order to bring their vision to life, James Alpe supplied us with the window glazing from the sprinter vans, where we then in-house applied our smart film to the glass for the perfect finish. James Alpe then collected the finished units to complete the final installation before launching their motorhomes to the general public. This ongoing project currently has led to us supplying our Switchable Film for four Alpe Motorhomes, with demand increasing for further rollout in the coming months. James Alpe are now taking bookings for their luxury two-person motorhomes for 2022-2023 and you can enquire via their website for a guaranteed luxury road trip experience.
---
 Interested?
If you're interested in using our Switchable Film in your vehicle or would like to learn more about how Switchable technology can benefit you in your sector, get in touch via the form below or call +44(0) 1226 361 306.