5 Benefits of Smart Glass
As people increasingly look to technology to help with more efficient solutions to their needs, we are seeing more demand for our Switchable Smart Glass than ever. As one of the world's leading manufacturers of Smart Glass technology, we come across some incredible applications of our products that leave even us impressed, with a wide range of options open to specifiers and designers regarding how to apply this core technology making it easier to use and more accessible. In this post, we are going to take a look at some of the wider benefits of Smart Glass and why it offers a superior privacy solution than many traditional solutions that are still widely used to today.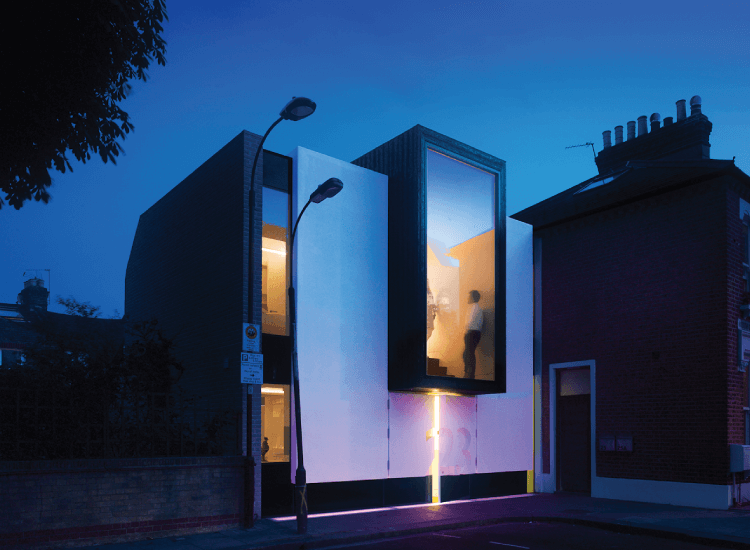 ---
5. Style
There is just no matching this technology on style. Smart Glass offers an incredible privacy solution that looks the part pretty much anywhere it's installed. This is due to the very nature of this product; Smart Glass is inherently a glass-based product, meaning that when it is switched on, it offers crystal clear clarity on the surface it has been applied to. In most applications where there is glass, Smart Glass blends extremely well into the environment. Even when the product is switched off, the glass reverts to a frosted state, ensuring that is looks the part anywhere that glass or frosted glass may be specified.


However, taking the glass on its appearance alone rather than its functionality only tells half the story, as this controllable privacy solution offers so much more than just an optical style choice. The functionality of being able to change its state from frosted to clear in an instant is an amazing style factor, looking great both in hi-tech and traditional environments alike. The beatify of this is found in the dichotomy of its discretion and its discernibility, which all comes down to how it is installed.
For example, Churches often specify Switchable Smart Glass as an effective projection screen because of its discretion. This screen can disappear before the eyes of a congregation by switching to clear, allowing focus to go back to where it is required without detracting too much from the religious ceremony after very effectively serving its purpose. However, in a more hi-tech environment that may wish to focus on the technological aspect of this screen to impress, it offers an ideal way to wow visitors with a practical and efficient projection screen than enforces the company's brand message, be that a dedication to technology, an emphasis on the importance of the meeting or even a general message of credibility.
It's safe to say that whatever the style it needs to achieve or improve, Smart Glass offers a solution for most environments.
---
4. Ease of use and maintenance
This product, whilst being a technological marvel, is remarkably simple both in terms of operation and function. Working on a basic on/off premise, Smart Glass offers a simplified solution to what can be sometimes a rather theatrical event of closing, for example, cord operated blinds. However, Smart Glass works on an activation method of the user's choice, so the glass can change from frosted to clear at the press of a button, a flick of switch or even a voice command with the use of a virtual home assistant, allowing for incredibly easy privacy whenever the occupant requires it.
What's more is that this product is amazingly easy to maintain; allowing easy cleaning using an IPA wipe on the affect area for variations of the technology such as Switchable Smart Film. Even more robust cleaning is simple with other versions of the technology such as Laminated Smart Glass, which fully encases the active PDLC layer inside 2 pieces of toughened glass, offering extra protection to the product in environments with high levels of moisture or other health and safety concerns that may come with ordinary glass.
The ease of use and maintenance makes this the ideal privacy solution for so many applications, from relinquishing the need to dust blinds around the home or office to offering a simple and safe privacy solution for environments such as hospitals, schools or anywhere else that may work towards stringent health and safety or cleaning requirements.
---
3. Light Transmittance
Whilst Smart Glass is of course a privacy solution, this does not mean that privacy equals darkness – in many privacy applications, privacy is required whereas a total blackout is not. Environments that require such a solution often look to things such as blinds, which can in many cases offer adjustable light levels but still have a trade off in terms of total privacy, allowing people to see through blinds that are partially tilted. Smart Glass offers a fantastic way to combat this; in offering total privacy without totally blocking outside light, offices, homes, retail stores and many other environments can be afforded total privacy when their glass is switched off. In the day light, due to the way the technology works, some light still penetrates the glass without allowing visibility through it and depending where the glass is installed in relation to the sun, a slight hue of light comes through on the glass, acting as a natural, energy free, gentle light source for the room itself.
For an office or home environment, this exposure to natural light could be of incredible importance to the mood of the occupants. However, it is not just the mood of occupants that we should be focusing on. Business leaders already take note of the benefits of natural light to productivity in a business setting however this can be easily foregone in exchange for privacy. With Smart Glass, this issue is rendered solved by offering not only the best of both worlds when switched off, but also a switchable level of privacy, as the glass can be switched to clear at any moment to bathe employees in the maximum benefits of day light that clear Switchable Smart Glass has to offer.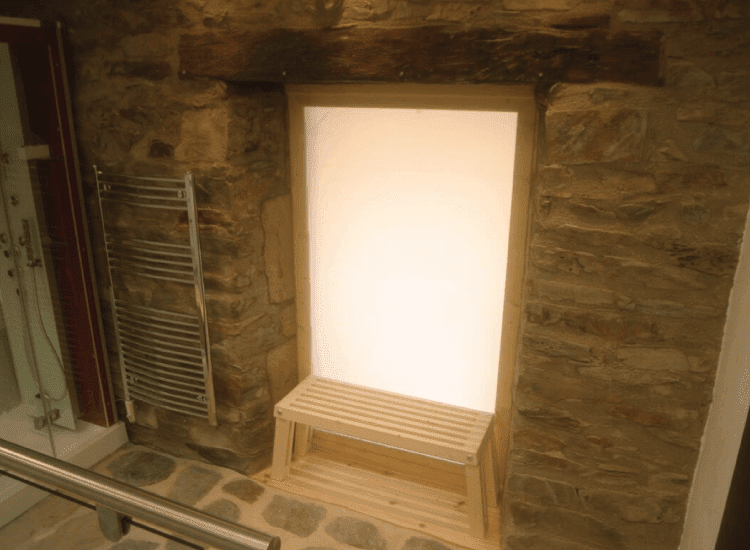 ---
2. Privacy
Privacy is at the very heart of this technology, so it seems only logical that as one of the benefits of Switchable Smart Glass, it should be fairly high in the list. The obvious applications (and some not so obvious) are growing each day, allowing the use of this incredible technology in places even we never expected. However, whilst seeing Smart Glass in unusual and interesting applications is exciting, it is the everyday uses of this technology that brings us closer to our mission of making switchable privacy more accessible that ever.
Due to its amazing privacy credentials, Smart Glass is astonishing for use in all kinds of privacy applications, from window displays for luxury retail to office partitions for meeting room privacy – anywhere that glass resides, and privacy is needed, Smart Glass offers an answer.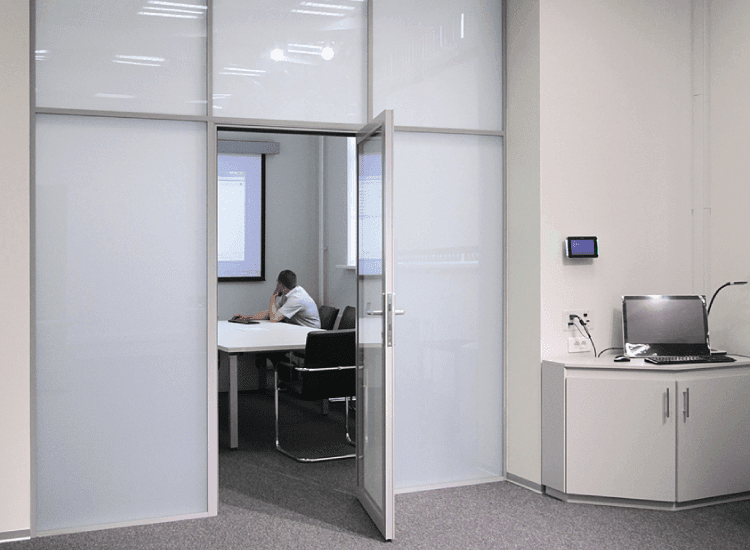 ---
1. Versatility
Considering all these aspects, one could be forgiven for being sceptical in wondering how Smart Glass could get any better, especially knowing that privacy, as a benefit of Smart Glass, has already been raised as a point. However, there is one major benefit of this technology that we have, until now, only skirted around in this post; that is its versatility.
There are so many product options involved in Smart Glass technology that pretty much ensures that there's a solution for you. Intelligent Glass boast the biggest and most effective range of Smart Glass products thanks to being part of the Pro Display Group, allowing for extraordinary technology combinations that give rise to entirely new product ranges that amaze and excite.
An Interactive Smart Glass Projection Screen is the embodiment of this collaboration that transforms Switchable technology from a simple privacy solution to the epitome of a multi-functional projection screen, engaging audiences and reverting to clear glass when not in use. This product utilises PDLC expertise from Intelligent Glass, projection brilliance from Pro Display and interactivity from InTouch, all independent divisions of the Pro Display Group that come together to create this collaborative marvel.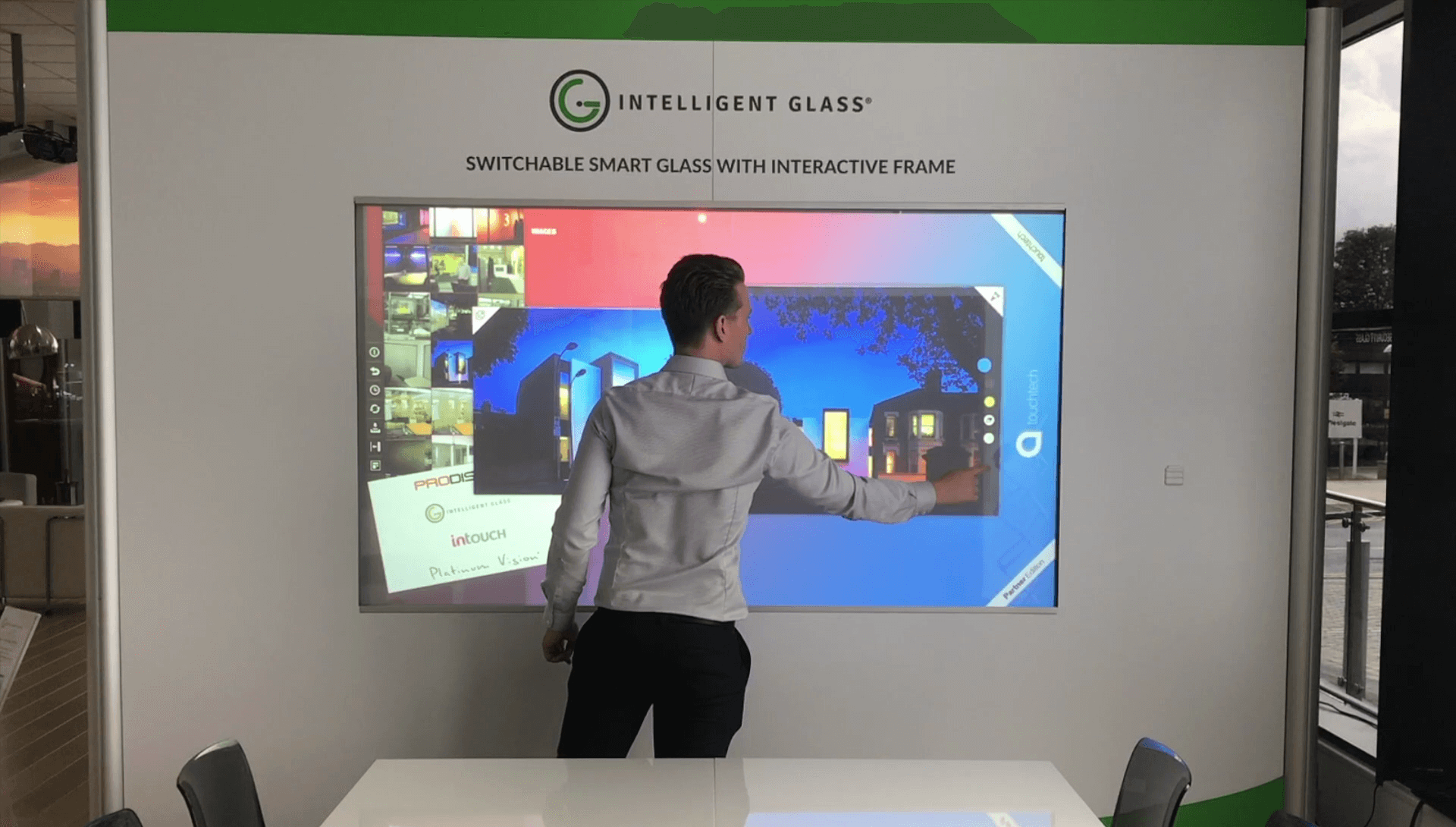 However, as we have already discussed, Smart Glass finds its home in simplicity and often some of the simpler products are indeed effective. A good example of this can be found in our Smart Glass Vision Door Panels, which offers a Smart Glass privacy window in a door that is push button and battery operated, making it an independent power source that affords room occupants privacy without the risk of being interrupted.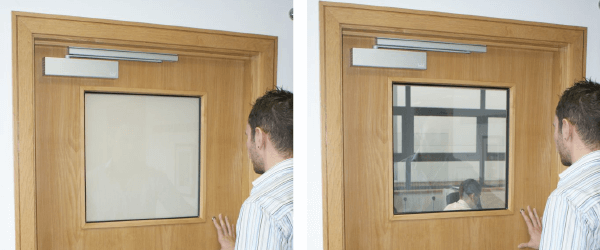 Generally, the more protection the active PDLC layer is given in the product, the more versatile its applications are. Take Laminated Smart Glass, for example. As it is encased in 2 pieces of toughened glass, this product, unlike Switchable Smart Film, can be used in wet rooms and shower rooms, offering privacy for shower and other applications that involves high levels of moisture. Likewise, a Smart Glass Double Glazed Unit can be applied in external windows and, for example, bi-fold doors, sliding doors or any other external glass application where insulation may be required.
Nevertheless, the simplest answer is often the most effective and, in this case, Switchable Smart Film takes the prize for the most versatile Smart Glass product Intelligent Glass manufactures. As a main feature of this product, Switchable Smart Film can be applied to most transparent glass or Perspex surfaces thanks to its self-adhesive layer, however, for applications that require the active PDLC layer for integration, Intelligent Glass even offer a Smart Glass Film for Lamination. As a result of this versatility, we have seen Switchable technology applied to some of the most innovative places imaginable, from handbags to super car garages and more recently, stairs.
Even more impressive is the various glass options that Intelligent Glass can offer by manufacturing Smart Glass technology onto a wide range of different types of glass, that on their own serve other functions, such as Sound Insulating glass, Fire Resistant glass or even Coloured glass, for the more style conscious customer. In recent years, Intelligent Glass even have extended this range of specialist products to include Curved Smart Glass and, for grander projects that require it, enormous Smart Glass panels that go up to 1800 x 4000mm in size.
---
Interested?
Intelligent Glass offers a wide range of Switchable Smart Glass solutions with options including Toughened Glass, Laminated Panels, Smart Glass Windows and the retrofit Self-Adhesive Switchable Film.
If you would like further information, a pricing quote, or to discuss ideas for using our Switchable Smart Glass and Smart Film products, please get in touch using the form below, or call us on +44 (0)1226 351 759.