Using Switchable Technology in the Leisure Industry
It's well known that Switchable technology has many practical benefits for both residential and commercial projects whilst also acting as an aesthetic enhancement. With switchable glass and smart film products receiving so much exposure in these environments their benefits in other sectors can often be overlooked. Whilst we've often supplied businesses in the hospitality, retail and healthcare sectors, switchable technology is less commonly seen in the leisure industry despite having many benefits. Here we discuss how switchable technology can be applied to different facilities in the leisure sector to create a more memorable experience for your audience.
Museums & Galleries
The main selling point of switchable products is their ability to switch states between opaque and transparent on command, so it's no surprise this is often used in museums to create more dynamic exhibits. Whilst working on unique leisure applications like smart glass floors, museums have also championed the use of our Switchable Glass projection screens, with the smart glass in its off state providing the perfect HD/4K canvas for projection. Our Switchable Projection Screens can be seen all over the globe from London to Monterray. Smart Glass projection screens are a great way to build suspense and create a reveal, with visitors being stunned when the display is exposed as more than just a projection screen.


Our smart glass has even been used as part of the artists installation itself, creating more performative pieces in modern art exhibitions. Whilst our Switchable Film was suspended from the ceiling in Cecile B Evans' 'Sprung a Leak' exhibition at the TATE, we were also commissioned to manufacture Switchable Glass aquariums for Pierre Huyghe's 'Nympheas Transplant' exhibition. These one-of-a-kind aquariums were controlled using a timer, depicted by the artist himself as part of the experience, with the exhibition touring the globe from Lonon to New York.


Whilst full of exciting benefits for experiential reasons, switchable glass also has a key practical advantage when used in museums due to its light control properties. Switchable products can reduce solar heat gain by up to 40% as well as blocking out direct sunlight in its off state. It's well known that sunlight can damage artefacts and artwork over time, but with our smart glass able to control the concentration of light on command these environments can benefit from the presence of natural lighting whilst preserving the quality of the items on show.
Theatres & Performances
Switchable Glass Screens are changing the dynamics of stage productions, offering a versatile set backdrop with minimal hassle. By opting for a smart glass projection screen, scene changes become more streamlined leaving less room for errors and missed timing. Our switchable screens use rear projection meaning movement in front of the screen won't disrupt the image, and when the screens not needed simply switch to clear and continue the performance without needing to remove the screen from the stage.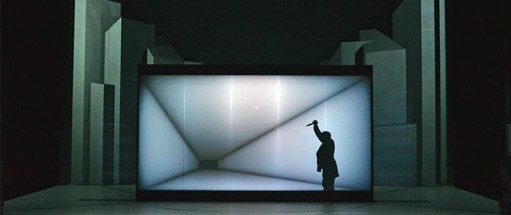 A great example of how this technology can be used is in Opera North's production of 'La Clamenza Di Tito', where we supplied a huge 6m x 3m switchable screen that was able to rotate 360 degrees. Whist the projection was able to signify location changes through the content used, cleverly positioning the screen whilst it was clear made it possible to separate moments of the production that were happening simultaneously, but clearly portraying them as independent of one another.


Events & Nightlife
In events applications switch glass is most commonly used for product reveal purposes, like in both Jaguar and Roll's Royce's launches for their latest automotive, but can also be used to create displays on a smaller scale. We can manufacture custom switchable glass display cases that can be controlled by remote, button or even voice control, ideal for exhibitions, launches and networking events.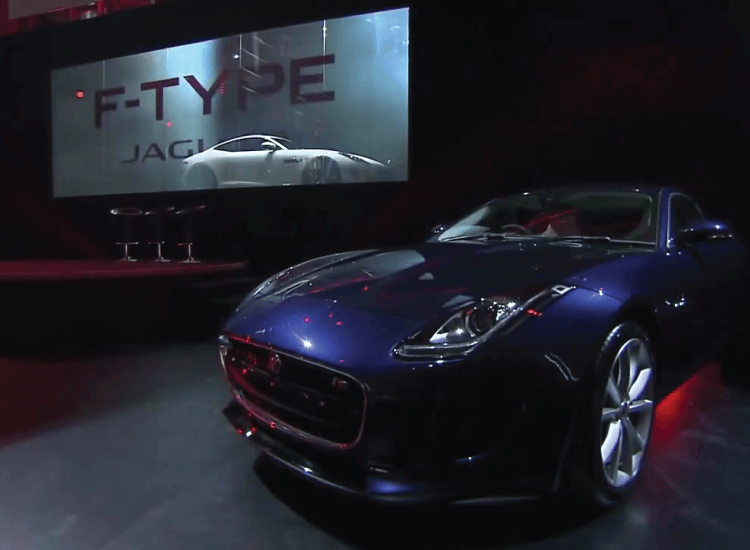 As well as our smart glass projection screens we also offer interactive switchable glass, utilising a touch frame to enable engagement with our versatile screens. These interactive screens are ideal for drawing in an audience and allowing them to personalise their own experience before switching the glass to clear to reveal whats behind.
Independent, trendy nightlife is becoming increasingly popular, with partygoers seeking unique venues to spend their evenings as well as share across social media. Switchable Glass has many quirks like its coloured options, offering smart glass in many colours to blend into your aesthetic. Take inspiration from acclaimed architect Shigeru Ban, who created coloured smart glass public toilets for Tokyo's Yoyogi Fukamachi Mini Park, a quirky upgrade to any bar or nightclub. We also worked on a custom project for a casino in the far east where a roulette wheel was covered with switchable glass to allow players to bet for longer even once the ball was settled.
A bespoke solution
The projects we work on tend to vary wildly, from supplying and installing switchable film to a swimming pool on a 125 million dollar yacht to providing switchable solutions for award winning homes. From smart glass stairs to switchable screens, our expertise allows us the freedom and the ability to create unique smart glass products straight from the mind of the customer. We have always worked closely with our customers to bring their ideas to life with each of our orders being completely bespoke to the individual, made exactly to suit their requirements.
---
Interested?
If you're considering using Switchable Glass in your next project or maybe looking to upgrade existing venues with our Switchable Film, get in touch using the form below or call us on +44(0)1226 361 306.