Experience the magic of Switchable Technology
We all know that true quality is worth the investment. However, with some things, it is important that you 'try before you buy'.
Our switchable products are usually specified as 'show pieces' - that is, an investment which is used to impress your audience, and as such, they are generally impressive features that will receive a lot of attention. Furthermore, switchable technology is still relatively new to the market and many people are not familiar with its effect.
But even if you have seen switchable technology in action before, we would still encourage you purchase one of our Switchable Demo Kits if you have any doubts over whether Intelligent Glass is for you.
PDLC technology can vary drastically in quality, depending on the manufacturer.
We boast industry leading clarity, so we encourage you to see this for yourselves before making your main switchable purchasing decision.
Battery Powered A4 Switchable Demo Kit
Details
- Switching - less than 1 second
- Operation - (on) clear (off) frosted
- Power - 9V Battery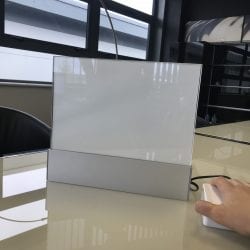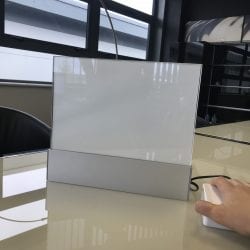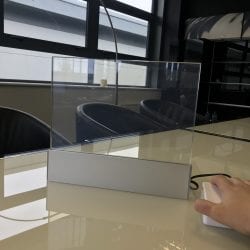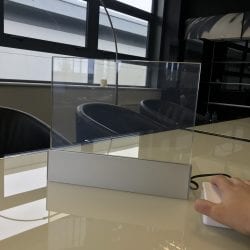 Switchable Film Demo Kit
£50*
A4 Self-Adhesive Film, Switch, Transformer
Switchable Glass & Film Demo Kit
£150*
A4 Smart Glass & Self-Adhesive Film, Switch, Transformer
Why Choose Us?
Intelligent Glass has been specified by some of the world's leading brands.
Want more reasons why you should choose us? View our brochure to learn why you should choose Intelligent Glass.