Which Smart Glass option is best for me?
Intelligent Glass helps you find the right Switchable product so you don't spend more than you have to
Intelligent Glass offer an amazing range of products, most of which are built around PDLC Switchable Smart technology that brings instant privacy to glass and other compatible transparent surfaces at the press of a button. With a wide range of Switchable Smart Glass product options to choose from, our customers often ask us questions such as 'just how expensive is smart glass?', or 'how much do smart glass windows cost?' without fully understanding the different options available to them. Due to the nature of this technology, the answers to these questions are not as simple as one may think, with various glass, functionality and product options that can change the price depending on your requirements. When looking to find out 'How much is smart glass?', you must first figure out what your requirements and needs are, instead the posing question, 'Which Smart Glass option is best for me?'. In this post, we will be looking at the various Switchable Smart Glass options available to you, what makes them different from each other and comparing their relative costs to ensure that you have a solid understanding about what product option is best for you.
Our most expensive Switchable Smart Glass option will come from our specialist range. This is because the product possibilities are virtually endless, with countless glass options ranging from Fire Resistant Switchable Smart Glass to Sound Insulating Switchable Smart Glass, all of which serve drastically different functions. The versatility of Switchable Smart Glass is such that with our world-class manufacturing facilities, Intelligent Glass can expertly bond a PDLC layer to almost any glass type, including but not limited to curved glass, low-E, low Iron and even bullet resistant glass. This ability provides Intelligent Glass with the option of offering customers an incredibly diverse range of products that can meet so many of the demands the customer may have of the technology's functionality. Specialist glass can be more costly than other products in the Intelligent Glass range for 2 main reasons; the first of which is the varying specialist glass options Intelligent Glass requires to create these products (which often come with their own additional costs), and the second is found in Research & Development or the adopting of new manufacturing and handling techniques needed to process some specialist glass along with our Switchable technology, creating the new specialist product. In these instances, the focus moves on from the wider, difficult question of 'How much does smart glass cost', to one more specific and in-line with your needs, such as 'How much does Fire Rated Smart Glass cost?', which is a different requirement and therefore prescribes a different cost.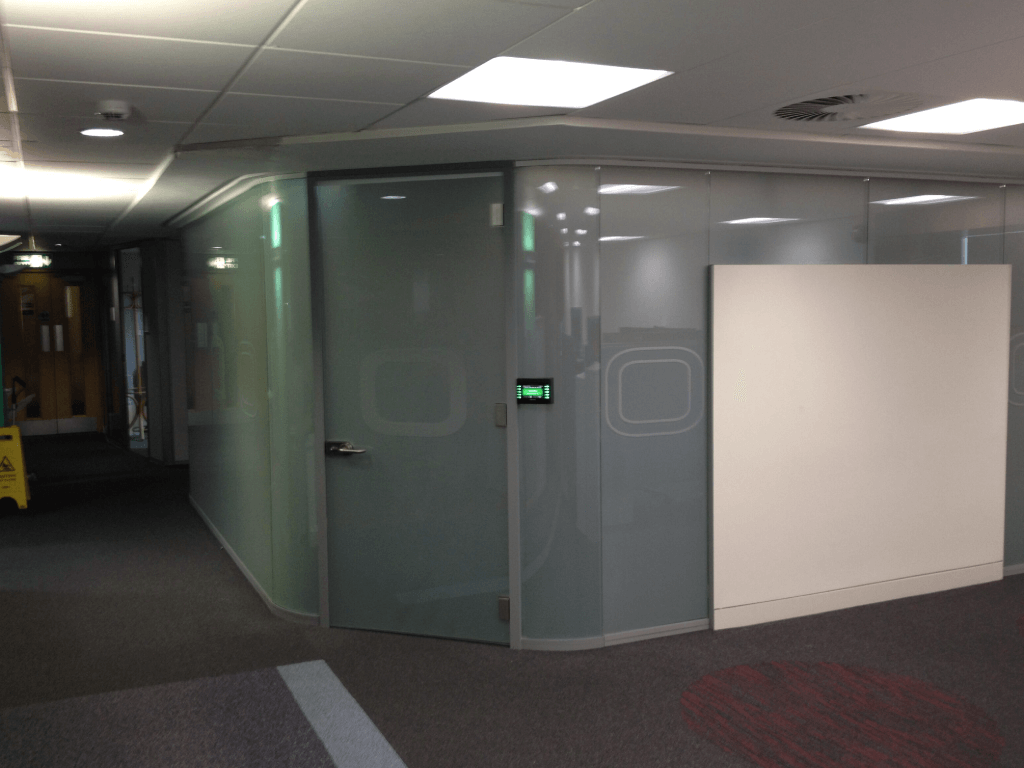 Depending on the customer's requirements, it is possible that a product with a specialist glass option may be more expensive than most other Switchable Smart Glass products available. However, Intelligent Glass do indeed boast the very best facilities that can allow the manufacture of an incredible range of bespoke and custom products that may not require specialist glass, but instead call for other customising needs that can be met with the various solutions offered by Intelligent Glass. Again, these products are likely to be more expensive than standard Switchable Smart Glass options, however, using various technologies available to Intelligent Glass, what is possible with Switchable Smart Glass can be sky-rocketed into the next level of convenience and functionality, offering the ultimate privacy, projection and touch screen product to those who need it. Through being a member of The Pro Display Group, Intelligent Glass can work with sister company, Pro Display, benefiting from their expertise in innovative display and interactive technology by granting professional grade projection screen capability and interactivity to Switchable Smart Glass products. The solutions for these requirements offer an even greater range of extended options such as the choice between front or rear projection as well as the choice between 6-32 multi-touch points. Obviously, these Switchable Smart Glass products are priced at different points depending on the specifications and options chosen, giving rise to a far more functional Switchable product.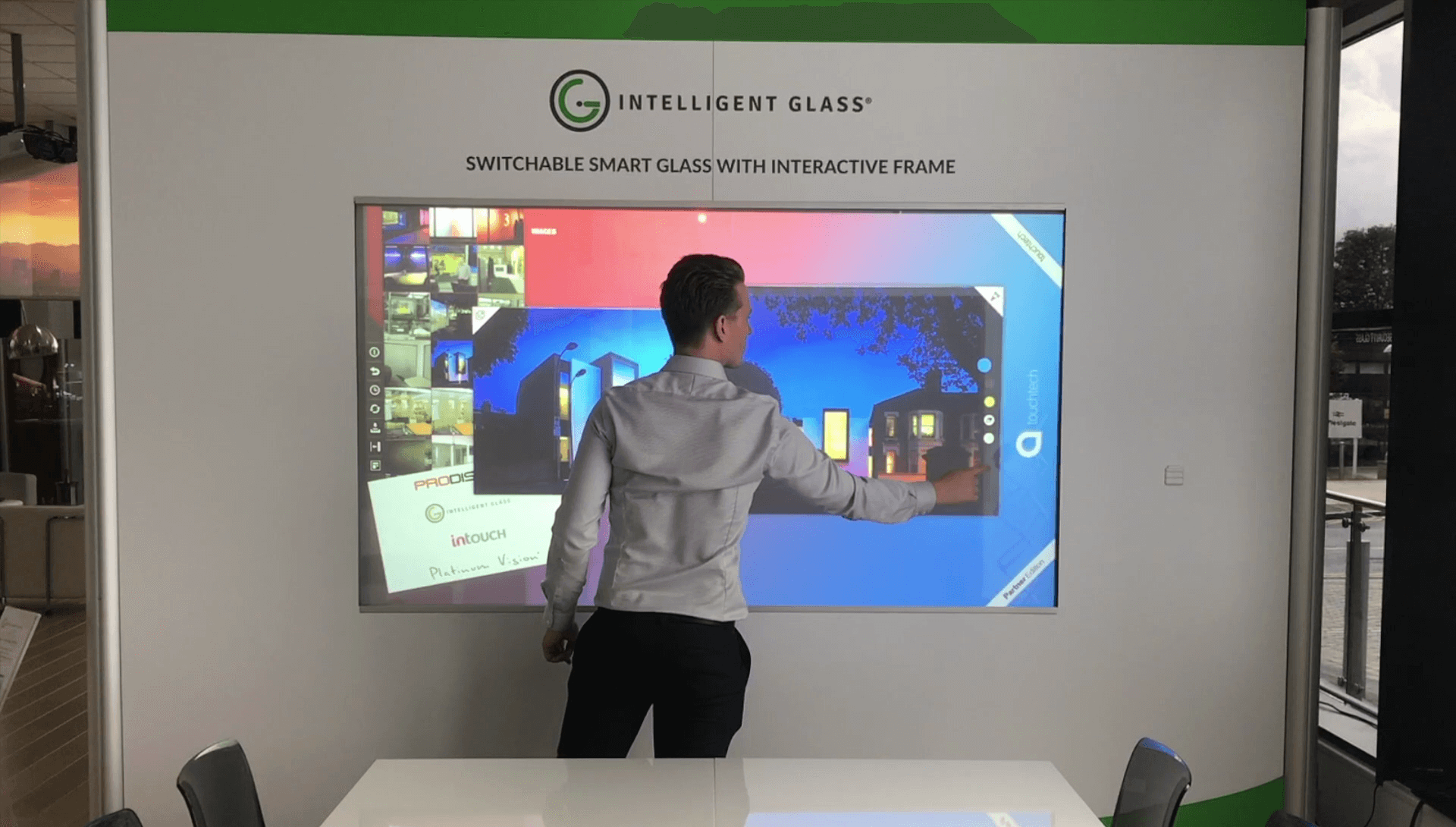 Possibly the next product in the Intelligent Glass range that may cost more than standard Switchable Smart Glass is Double Glazed Units (DGUs), simply due to the complex manufacturing process required to create this marvellous technology. A common question we are asked is 'how much do smart glass windows cost?', which, much like with our specialist products, has a different answer depending on the customer's requirements and can vary drastically. DGUs are generally the most expensive yet most beneficial Switchable Smart Glass window option available, as it combines all the best features of standard DGUs with Switchable technology. Much like standard DGUs, Switchable Smart Glass DGUs offer better acoustic properties than normal glass, making them an ideal pick for meeting room or boardroom privacy. For external windows, benefits offered by Switchable Smart Glass DGUs include UV protection, the typical energy savings seen with standard DGUs and the robust hardiness our product brings to the PDLC layer inside the unit. This means that Switchable Smart Glass DGUs can be used in wet room environments in addition to being placed in external facing windows, as the PDLC Switchable component is protected inside the DGU during a meticulous manufacturing process that helps to ensure a long life for your product.
However, should a customer require protection of the PDLC layer but not insulation or other benefits a DGU can bring, for example like in a wet room, kitchen or even public area, Intelligent Glass offer Laminated Switchable Smart Glass, which encases the PDLC layer inside laminated safety glass, keeping it protected and safe. As one of our most popular Switchable Smart Glass options, this product offers a fair balance between protection and cost, coming in as one of the lower priced Switchable Smart Glass products whilst still providing solid and robust results from a product that is as easy to clean as standard glass. For this reason, Laminated Switchable Smart Glass is used in a very wide variety of applications, such as in hospitals, part of shower privacy walls, internal windows and doors or even in highly populated public areas where non-Laminated glass may otherwise serve a health & safety risk. Laminated Switchable Glass is also a highly popular product for specialist and experimental Switchable Smart Glass projects that require an extra level of protection, allowing users to get the most out of both sides of the glass without worrying about causing damage to the PDLC layer.
Toughened Switchable Glass, on the other hand, offers one of the most affordable Switchable Smart Glass products available. Composed of a sheet of toughened glass with the PDLC layer expertly bonded down on the surface, this product is ideal for rudimentary privacy applications that don't demand too much in the form of protection. Despite primarily offering a basic privacy solution, even this product isn't as clear cut as it may seem, forming the foundations of our (Interactive) Switchable Smart Glass Projection Screen. Whilst the extra manufacturing processes involved in creating a Switchable Smart Glass Projection Screen increases its cost depending on the specification required, generally speaking, for simple privacy applications, Toughened Switchable Smart Glass is the ideal entry level Switchable Glass product that offers controllable privacy at the press of a button at our best price possible for a rigid glass-based product. Toughened Switchable Smart Glass is perfect for indoor privacy applications, as part of, for example, glass partitions, meeting rooms or internal windows and, much like most other Switchable Smart Glass products, it can be operated using a variety of control methods from voice activation to remote control.
Intelligent Glass don't just offer glass-based Switchable products, however. Self-Adhesive Switchable Smart Film serves as a retrofit product that can be applied to most existing transparent surfaces such as glass or plexiglass with minimal disruption. As one of the most inexpensive Switchable technologies, this product ranks as our most popular best-seller and the retrofit installation makes it more versatile than other Switchable products, helping to make Switchable technology more obtainable than ever. Whilst it may be tempting to go for the cheapest Switchable product available regardless of your requirements, it is important that customers work with the Intelligent Glass sales team in order to ascertain whether this product is suitable for their application. Whilst Self-Adhesive Switchable Smart Film can be applied to most surfaces easily, it does leave the film exposed to outside threats, such as moisture in the air, physical damage or even chemicals from cleaning products. Because of this, it is generally recommended that applications likely to face these threats use a more robust product such as Laminated Switchable Glass.
---
Interested?
Intelligent Glass offers a wide range of switchable smart glass solutions with options including toughened glass, laminated panels, smart glass windows and the retrofit self-adhesive switchable film.
If you would like further information, a pricing quote, or to discuss ideas for using our switchable smart glass and smart film products, please get in touch using the form below, or call us on +44 (0)1226 351 759.