Laminated Switchable Smart Glass
Product Overview
Laminated glass incorporating our switchable smart glass technology
Laminated Switchable Smart Glass is ideal for high traffic areas, bathrooms, hospitals and suitable for video projection
---
The latest generation of Switchable technology, Laminated Switchable Smart Glass, offers greater safety and security in both the workplace and the home. Our unique manufacturing process means that our Laminated Switchable Smart Glass panels provide superior performance and clarity, compared to other switchable glass products in the market.
The seamless nature of laminate glass means that panels can be positioned side by side (glass to glass) without the need for any vertical frames. This makes switchable laminate glass the ideal choice for glass walls and partitions, creating a very minimal and contemporary look.
The switchable inter-layer is protected, being bonded between two sheets of glass, which makes laminate glass a safer product and more durable in certain applications - high traffic areas, bathrooms, hospitals, clean rooms etc. This durable solid state technology replaces the need for old fashioned blinds or curtains offering greater control and comfort within any room.
A simple ON - OFF mode switches the glass from being clear (transparent) to frosted (opaque). Two standard glass thicknesses are available 14mm and 12mm (custom sizes upon request).
Other options include low iron glass, toughened glass, bulletproof glass and light weight scratch resistant polycarbonate panels.
Switchable Glass dimensions are subject to a tolerance of +/- 3mm.
---
Pro Display now offer coloured laminate switchable glass which is an ideal solution for any number of interior design applications, within both the commercial and domestic markets e.g. contemporary homes, commercial glass buildings, offices, hotels, restaurants, clubs, luxury yachts etc.
The coloured Laminated Switchable Smart Glass is available in a range of standard colours and we can also offer custom colours (to colour match the interior) for larger projects.
---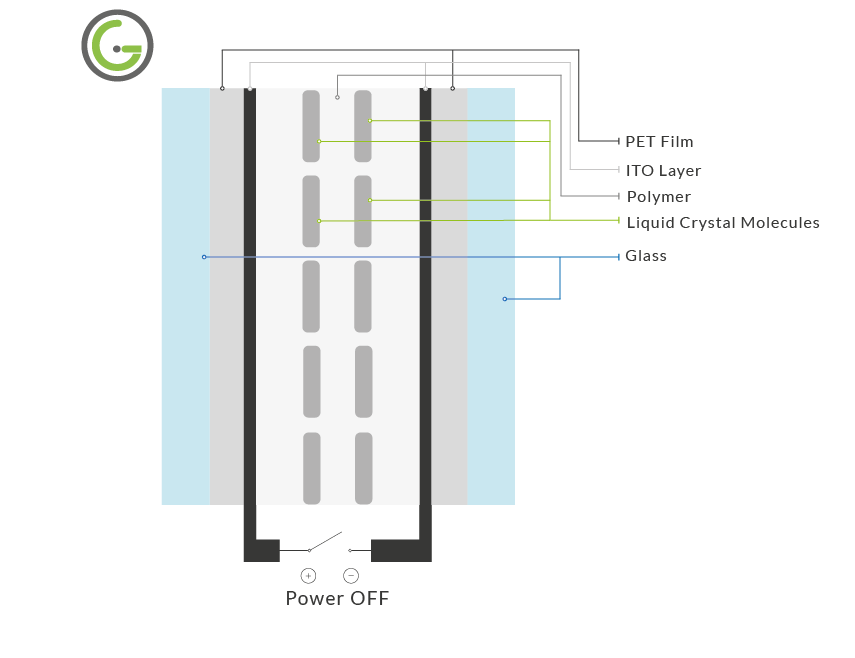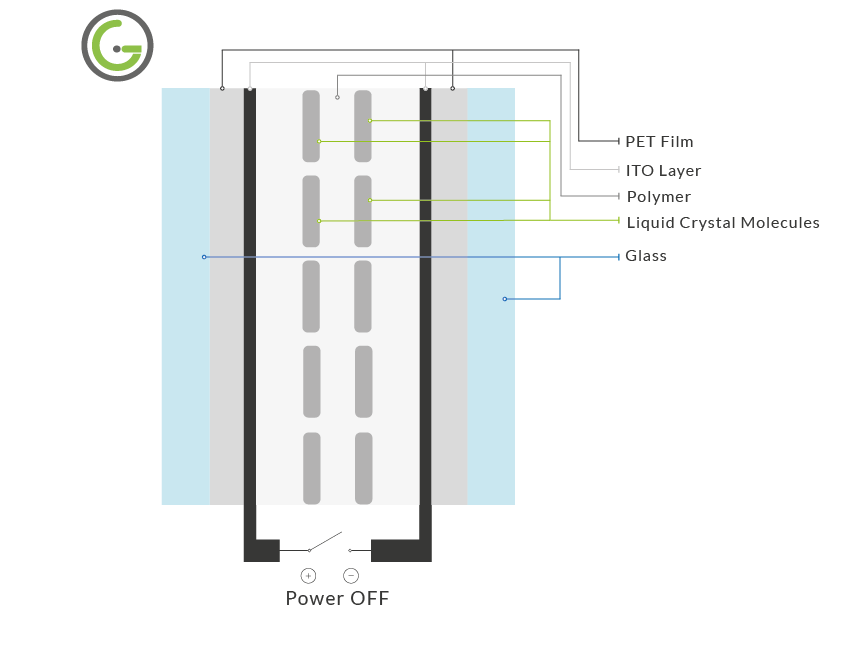 We ship worldwide – if you want further information, a pricing quote, or to discuss ideas for using our switchable smart glass and film products, please complete the form below or call us on +44 (0)1226 351 759.
Why Choose Us?
Intelligent Glass has been specified by some of the world's leading brands.
Want more reasons why you should choose us? View our brochure to learn why you should choose Intelligent Glass.