Product Overview
Toughened Single Glazed Switchable Smart Glass
The switchable optical layer is factory-coated using UV light to any thickness of glass. Our most cost-effective Smart Glass technology and suitable for video projection
---
Our standard toughened Switchable Glass tends to be our most popular option worldwide offering a cost-effective solution where the liquid crystal Switchable coating is bonded directly to a toughened glass panel. Switchable Glass, also known as Smart Glass, switches from frosted to clear at the flick of a switch.
This means that the Switchable coating can be simply applied to any type or thickness of glass (including fire-rated), creating a solution with optimum clarity and performance. Another major factor is a reduction in manufacturing lead-time, making it the ideal choice for all time-critical projects.
Our standard toughened switchable glass (single glazed) uses toughened/tempered glass in thicknesses 5mm, 6mm, 8mm, 10mm, 12mm and 15mm. The 5mm and 6mm glass are often used by DGU/IGU manufacturers to build into their own sealed units.
A simple ON-OFF mode switches the glass from being clear (transparent) to frosted (opaque). In its frosted state, the Switchable layer acts as an electronic blind providing privacy and security for any glass, window or partition.
Toughened switchable glass can be manufactured to any size in widths up to 1800mm. Larger sizes and custom shapes are also available. Multiple panels can be joined together to create large switchable glazed walls or partitions.
This unique glass technology can also be used as a high definition rear projection screen to display corporate presentations, TV images and videos. A truly innovative product making switchable smart glass technology accessible to everyone while giving your home or business the added WOW factor.
Switchable Glass dimensions are subject to a tolerance of +/- 3mm.
---
If you require any further information or pricing please don't hesitate to Contact Us.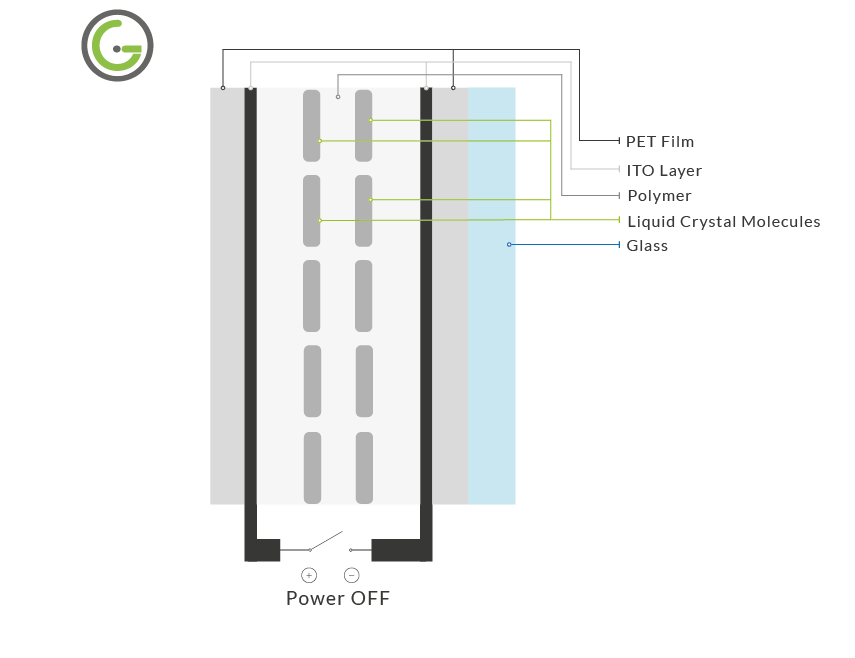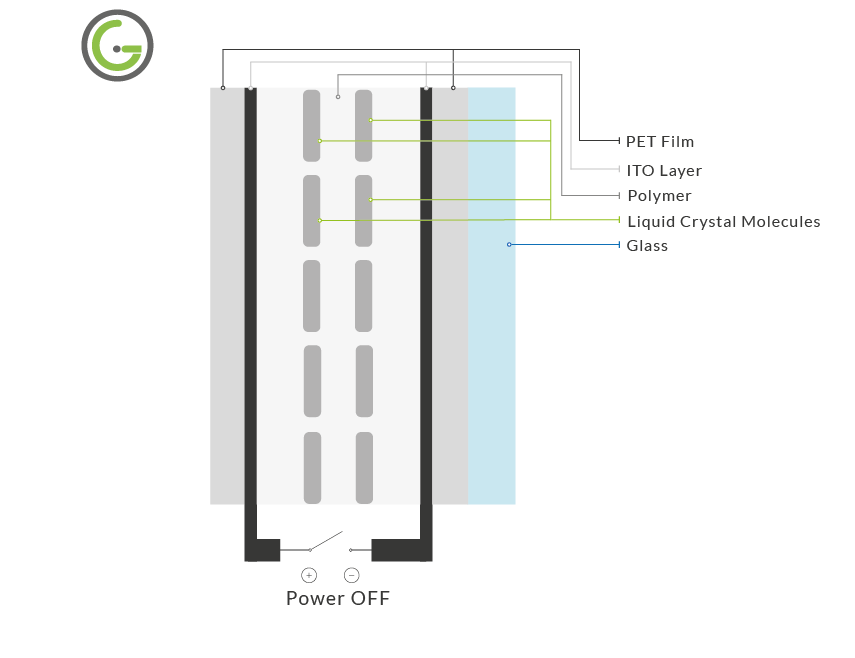 We ship worldwide – if you want further information, a pricing quote, or to discuss ideas for using our switchable smart glass and film products, please complete the form below or call us on +44 (0)1226 351 759.
Why Choose Us?
Intelligent Glass has been specified by some of the world's leading brands.
Want more reasons why you should choose us? View our brochure to learn why you should choose Intelligent Glass.