Switchable Technology in the Hospitality Sector
Hospitality have suffered a year of uncertainty, with potential visitors confined to their homes and the goalposts on how they're able to operate left constantly under review. As we step into autumn we also welcome the change to the international travel restrictions and with it, hopefully the last push to getting the hospitality industry back to what it once was. This period of restrictions has made people crave a night away from home more than ever, but with travellers set to have higher expectations in comparison to pre pandemic times, finishing touches will make all the difference when it comes to standing out from the competition.
There are many ways switchable technology can be used across the hospitality industry, here we look at some of the most effective ways it can be used to make a lasting impression on your customer.
Switchable Room Dividers
With the demand for stays away from home through the roof, new developments are likely to want to maximise the number of rooms to on offer to keep up, often leading to smaller rooms. Luckily, with the help of switchable technology, your space can be given the illusion of being much larger if used in the right way. Most commonly, our Laminated Smart Glass is used instead of a standard stud wall between the main area of the room and the bathroom, which is often lit solely using artificial light. By replacing internal walls within the room with Switchable Glass, you can allow natural light to fill the smaller spaces around the clock, making them feel less claustrophobic and larger in size.


Our smart glass allows light to pass through in both it's on and off states, offering both privacy and a brighter atmosphere in the room at any time. Interior design and aesthetic is what makes a hotel stay memorable and our Smart Glass can and manufactured in unique colours to create a focal point, as well as a unique privacy solution that reflects the mood of the room. Our switchable products can also be connected to home automation products like Amazon's Alexa, controlling smart glass with voice automation creating a more modern hotel experience.


A quality view is priceless, with many hotels making the most of huge glass facades that overlook the city in the blueprint of their rooms as a selling point to potential guests. Whilst in high rise locations privacy is less of a concern, other issues like reflections and glare can be irritating and restrict how the space can be used. By applying our Switchable Film to these types of glazing, your view remains uninterrupted with the option to switch to frosted at the touch of a button, combatting glare without affecting the natural light source. Another benefit of our Switchable Film is that it can reduce solar heat gain by up to 30% helping to regulate the temperature within the room, ideal for warmer climates or south facing buildings.


Whilst all of our switchable products offer a sleek, minimalist alternative to blinds or curtains, they are designed to maximise light flow whilst simultaneously providing privacy. For a solution that blocks out more light, our Switchable Dark is our closest switchable alternative to blackout technology. This smart glass has a grey tinted appearance, looking darker than our standard PDLC technology when both turned off and on, offering enhanced privacy as well as a cosier, more luxurious interior aesthetic.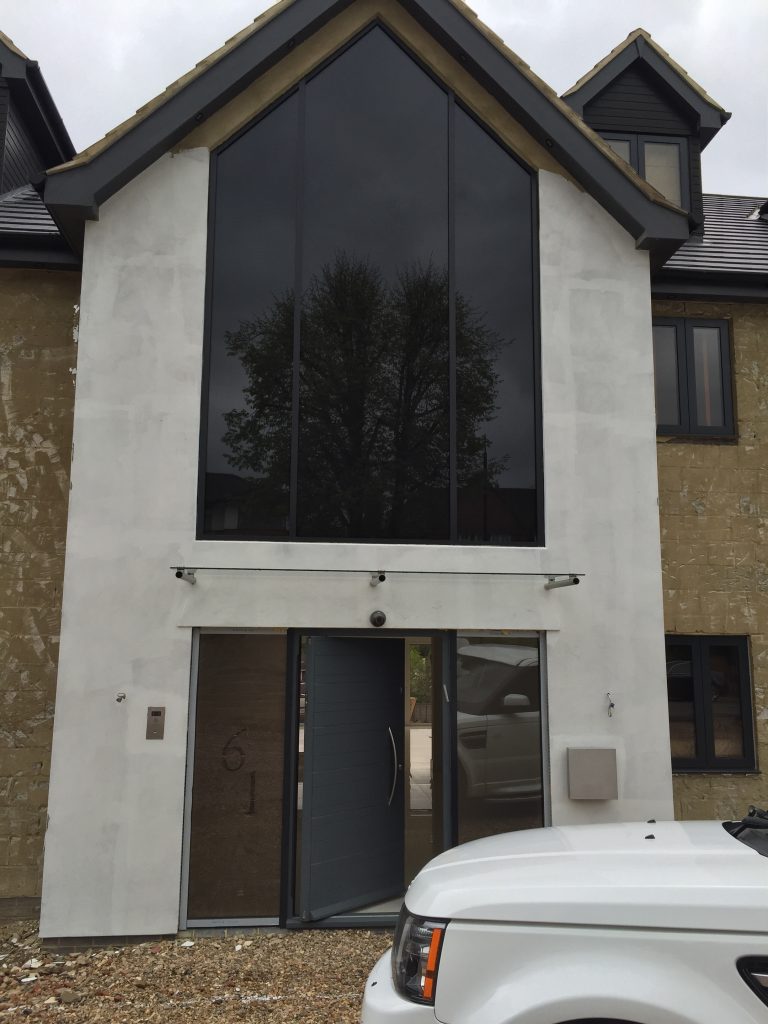 Switchable Glass Meeting Rooms
Switchable technology can be used to create incredibly versatile communal spaces for any hospitality venue. Studies have shown that access to natural light makes employees more productive as well as reducing drowsiness and with our smart glass, these benefits can be applied to your meeting room space to make your facilities more appealing to customers and encourage repeat business.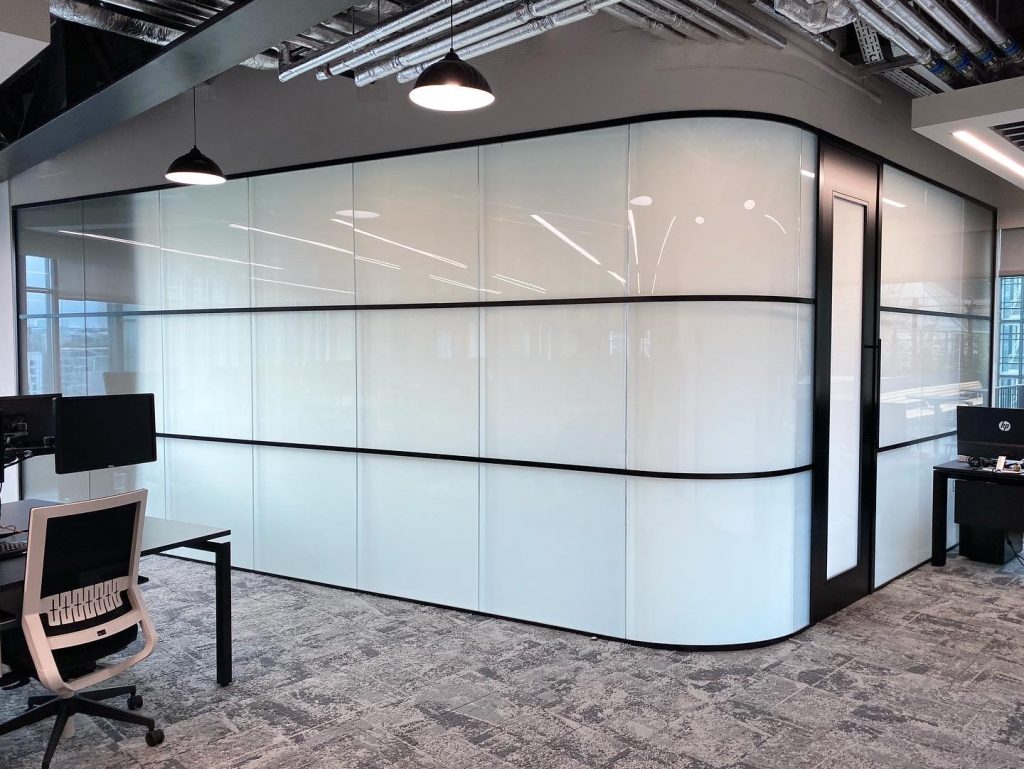 Whilst our Toughened Switchable Glass can be used as a privacy partition when the meeting room is in use, it can be switched to clear to showcase the space and display the facilities on offer when empty. Our Switchable Partitions also support HD/4K rear projection, facilitating the potential for full 360 switchable meeting room spaces as well as offering an advertising space when the room is not in use.
Another popular switchable
meeting room
feature are our
Switchable Vison Panels
, ideal for smaller closed spaces as well as adjoining family room environments. These vision panels can be integrated into existing doors, with all the necessary mechanics cleverly hidden within the door itself. These panels are battery operated and controlled by the touch of a button allowing control over the opacity from one side of the door. In meeting room environments, the access is given to the exterior of the space so users can check if the room is occupied before entering. If used in adjoining rooms, the control could be placed on the master suite side, giving the adjoining twin room the illusion of privacy with the master suite able to monitor younger children or elderly family members in the adjoining room at will.
---
Interested?
If you'd like more information on how our Smart Glass and Film technologies can be used in the hospitality industry or would like to work with us on an upcoming project, get in touch via the form below or call +44(0)1226 361 306.